The Top 10 Restaurants In The World Have Been Revealed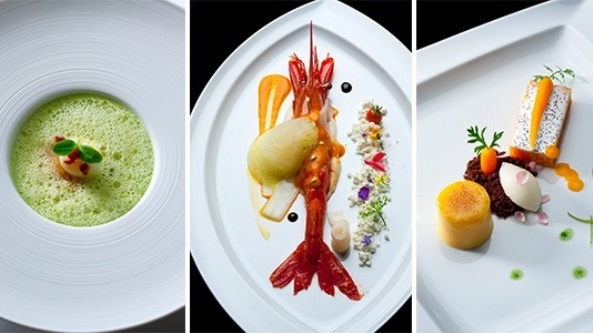 Have you eaten in any of these establishments?
We all like to dine in nice restaurants from time to time and in Cork we're spoiled for choice in the city and county with whats on offer. However if you find yourself travelling and you fancy trying the best food in the world then you can part with a few hundred euro and eat at the best restaurants in the world. The top restaurants have been chosen by The World's Fifty Best Restaurants which comprises of a panel of gourmet chefs and restaurateurs. Topping the poll is a restaurant in Modena, Italy called Osteria Francescana run by Massimo Bottura. The restaurant appears on an episode of Netflix's Chef's Table.
Here is the list of the top restaurants in the world:
1. Osteria Francescana, Modena, Italy
Chef: Massimo Bottura
Last year's rank: 2
Average cost: Cost: €180-€200 (USD $234-$260).
2. El Celler de Can Roca, Girona, Spain
Chef: Joan Roca
Last year's rank: 1
Average cost: €165-€195 (USD $184-$218)* 2015 pricing.
3. Eleven Madison Park, New York City
Chef: Daniel Humm
Last year's rank: 5
Cost: $295, service-included.
4. Central, Lima
Chef: Virgilio Martinez and Pia Leon
Last year's rank: 4
Average cost: s/319-s/398 (USD: $95-$119).
5. Noma, CopenhagenChef: René Redzepi
Last year's rank: 2
Cost: 1900 DKK (USD: $289).
6. Mirazur, Menton, France
Chef: Mauro Colagreco
Last year's rank: 11
Average cost: €85-€210 (USD: $110-$273)
7. Mugaritz, Errenteria, Spain
Chef: Andoni Luis Aduriz
Last year's rank: 6
Cost: €185 (USD: $240)
8. Narisawa, Tokyo
Chef: Yoshihiro Narisawa
Last year's rank: 8
Cost: ¥25000 (USD: $233).
9. Steirereck, Vienna, Austria
Last year's rank: 15
Average cost: €132-€142 ($171-$184)
10. Asador Etxebarri, Axpe, Spain
Last year's rank: 13
Cost: €135 (USD $175)
More from Business