The Bodega Christmas Line Up Announced!
Christmas Party Nights are all wrapped up at The Bodega!
The Bodega at St Peter's Market (winners of Ireland's Best Looking Bar in the Sky Bar of the year awards 2016) are thrilled to announce their 2016 Christmas Programme of Events. Featuring top live music acts, well known DJ's and mouth-watering food and drink menus it promises to have Corkonian's rocking around the Christmas tree throughout the festive season. Planned by Santa's expert team of helpers the Bodega's Christmas season gets underway with live music on Fridays and Saturdays for the first two weekends of December and then every night from Thursday 15th right up to New Year's Eve.
Aiming to claim the title of Cork's no.1 Christmas venue, a big part of The Bodega's festive focus will be on offering amazing party packages for staff outings or any other celebratory occasion. Top of their Christmas wish list is the ambitious goal to host more Christmas parties than any other bar/restaurant in Cork. To this end The Bodega will host a showcase event on Thursday 20th of October which will be attended by Red Fm's Red Patrollers, with Stevie G on the decks from 6.30pm and 7 piece Soul/ Funk ensemble 'She Said' taking to the stage from 8pm to 10pm. A generous selection of party food and themed tipples will also be available to sample. With all of this on offer their 'Christmas in October' launch night is an ideal opportunity for anyone tasked with organising a Christmas Party to do some 'market research'.
It may admittedly be a bit early to be thinking about Christmas but October is however precisely the right time to start thinking about making a booking to secure your ideal date.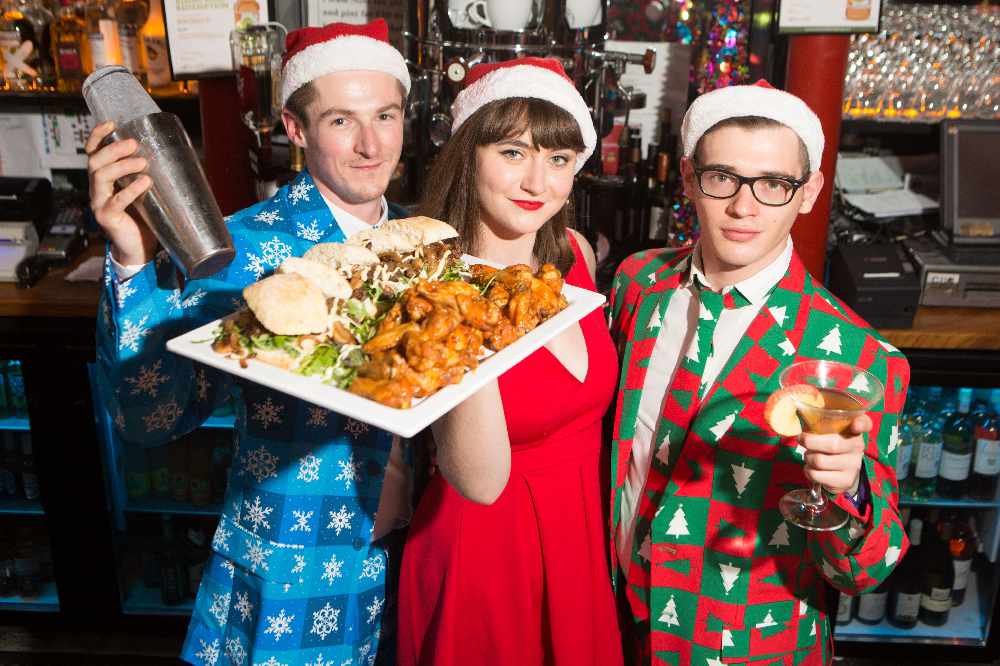 Seasons Eatings
Christmas is definitely the season for indulgence and if you want to host a successful Christmas Party then a top tip is to opt for a delicious gourmet platter of finger food for your fellow revellers to feast on. With menu options starting at 10 euro per person there's something to suit any budget. All the food will be lovingly prepared by Frankie's Bad Ass Burgers @ Bodega and will include delicious nibbles such as: loaded potato skins, mini-nachos, fried chicken goujons, sticky ribs with Rising Sons Steeple amber ale BBQ sauce and 'Amazeballs' -mac and cheese balls. With a sleigh load of moreish food devoured there will be no shortage of fuel for fancy footwork on the dance floor as The Bodega transforms into Cork's hottest nightclub from 11.30pm.
Say No to Silent Nights
With live music acts at The Bodega every night from the 15th of December there is absolutely no excuse for staying 'Home Alone' in your onesie watching 'Charlie and The Chocolate Factory'. Board the 'Polar Express' to funky town with incredible bands set to perform including: J90, The Roaring Forties, Rebel Rebel (David Bowie Tribute), Pontius Pilate & The Naildrivers, Mack Fleetwood, Souldriven, Bootleg Beachboys, The Service and Paschal Brennan & Band (Joe Dolan Tribute) so there's something for everyone to 'Love Actually'.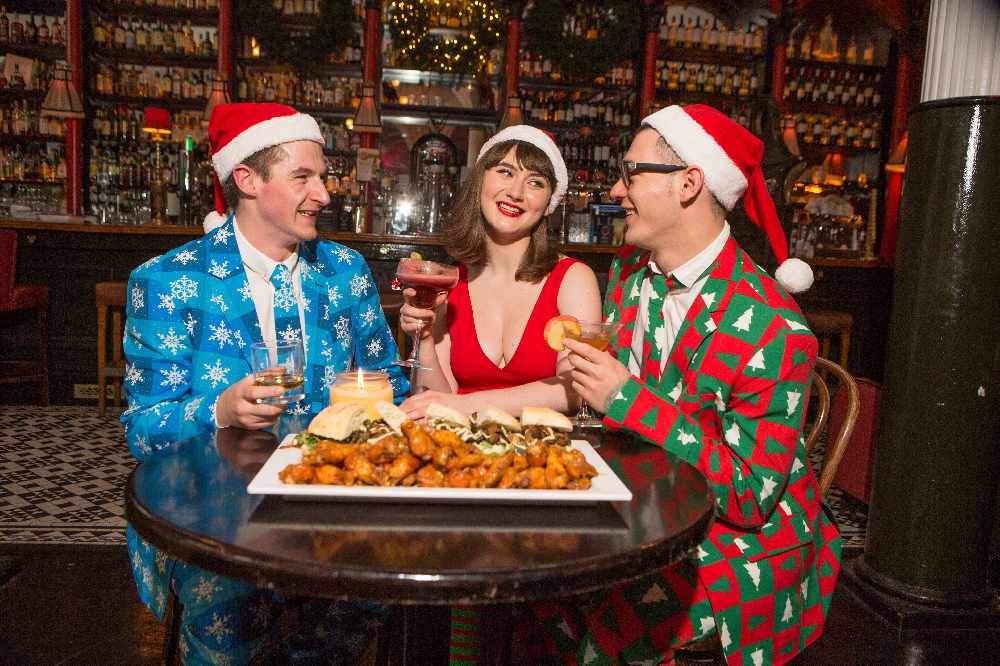 Deck the Halls
In order to deliver the best Christmas yet no detail has been overlooked in the planning. The ornate interior for which The Bodega is already synonymous will be further decked out in festive garlands and twinkling lights, setting the scene for cosy day time lunching, casual evening drinks or full 'out on the town' party nights. Determined to impress no expense has been spared on Christmas décor and lighting in turning Ireland's most beautiful bar into Ireland's most elegant winter wonderland. With origins dating back as far as 1843 when it was known as St. Peter's food market or Cork's 'Irish Market' on the city's historic Coal Quay, the modern day Bodega @ St Peters Market is intrinsically at the heart of Cork life.
Anyone interested in attending the 'Christmas in October' launch event on the 20th October or looking to book a Christmas party should contact 'Head Elf' Frank at corkheritagepubs@gmail.com
For more see www.bodegacork.ie where you can view the full menu options and live music listings.
The Bodega @ St. Peter's Market is located on Cornmarket Street, Cork, Ireland. Contact 021 427 3756 or bodegacorkinfo@gmail.com for general enquiries. The Bodega is part of the Cork Heritage Pubs trail.
More from Business