Love Notes To Cork - Leave Your Message Here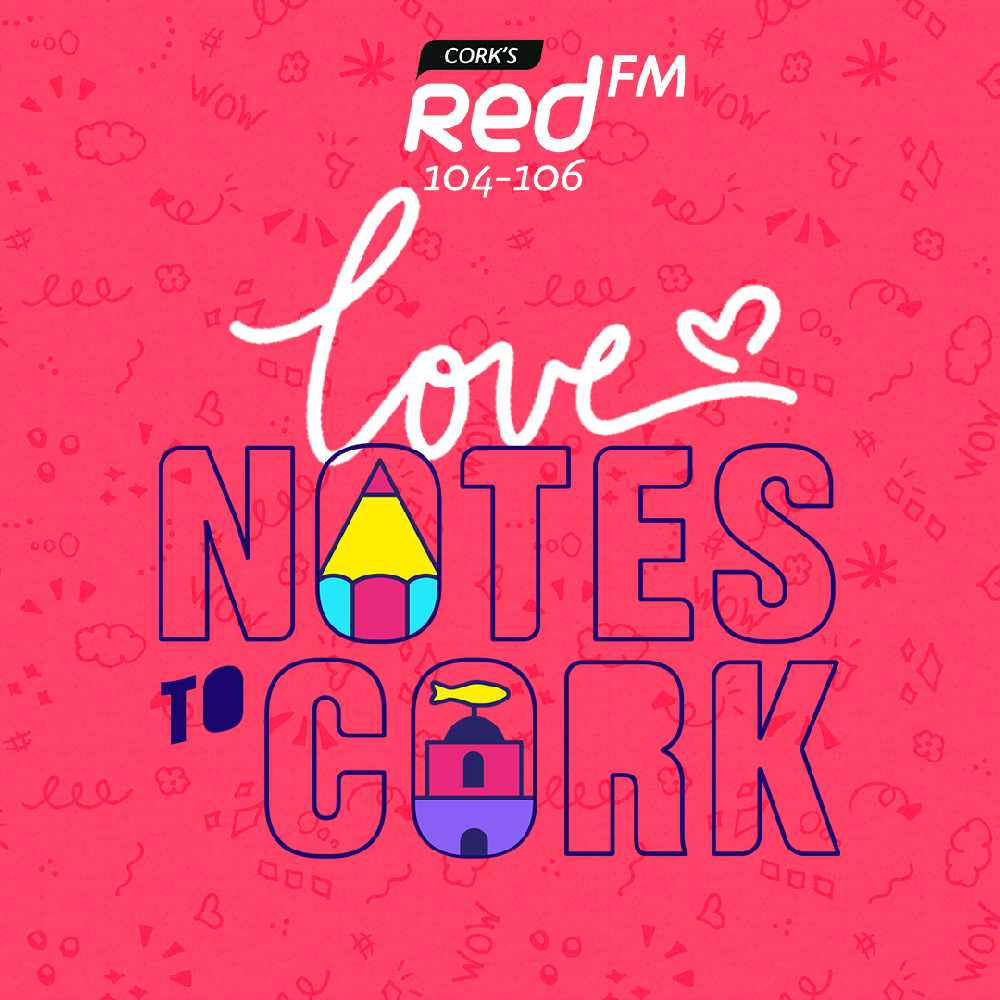 RedFM loves Cork & this Valentines Day, more than any other Valentines, we want to show Cork the love!
The thing is we need your help to post your messages on the billboards of Cork!
Send us your love notes to Cork or your love note to your love in Cork - either way with your help we'll spread that warm loving glow far and wide with the help of Notes To Cork at a time when lets face it we all need as many virtual hugs as we can get!
So take heart this valentines, show us the love and we'll make sure no one misses the message.
"Eating taco chips at the fountain after a night out with friends" - Sarah, 25, Ballincollig
"Nobody gives better hugs than my grandad" - Sophie, 6, Douglas
"Thanks Mum, for everything you do for us" - Daniel, 31, Blarney
"Walking around town, hearing "Echooo", the smells of the English Market, the friendly banter" - Sean, 51, Blackpool
"I couldn't think of a better lockdown buddy than you, James" - Claire, 40, Togher
Cork you're some lasher you are
Cork I'd wear the face off ya
Cork if you were a person I'd definitely lob the gob
LEAVE YOUR NOTE TO CORK OR A LOVED ONE HERE: