Win €100 Cash And A Luxury Getaway In April Showers With Wilton Shopping Centre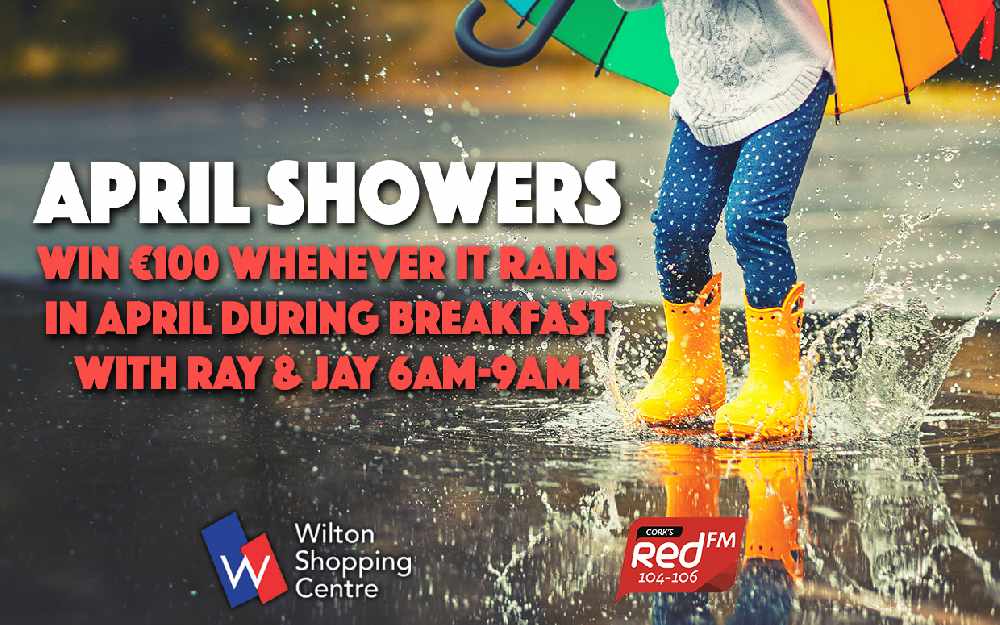 If it rains in the month of April during the hours of 6am-9am on Breakfast, we are going to pour out the cash
Yes you heard correctly!
Every day for the month of April we are giving you the chance of winning €100 CASH EVERY DAY on the show
We will be keeping an eye on the weather at Wilton Shopping Centre
You must listen out for the cue to call which will happen before 9am on the show!
Not only will you win the cash but anyone who gets the €100 will also be entered into a draw for a Luxury 2 nights stay & one evening meal for two people sharing with the Kinsale Hotel & Spa – a peaceful haven on the coast with a newly renovated Bar and Restaurant!
For a chance to win tune in to Breakfast with Ray & Jay for the month of April between 6am-9am!