Win €100 Voucher For Cork Lighting & Interiors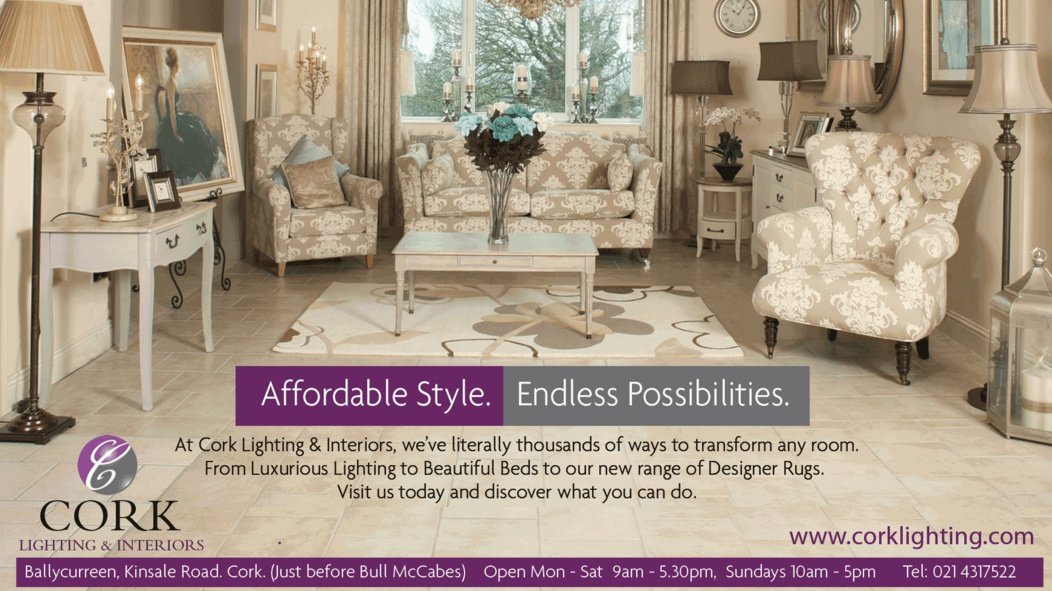 Cork Lighting & Interiors offer the finest collection of lighting fixtures, furniture and designs - sure to add a wow factor to every home décor. Their experience of 30 +years, commitment to quality customer service and attention to detail has helped them gain the confidence of many homeowners.

Lighting a room can be one of the more challenging aspects of decorating and design. Cork Lighting & Interiors helps you find the perfect blend of chandeliers, pendants, ceiling lights, floor and table lamps that never fail to enchant.
To win a €100 voucher for Cork Lighting Systems, simply fill out the form below: