"We need to sort this out" - Neale Fenn angry with poor defending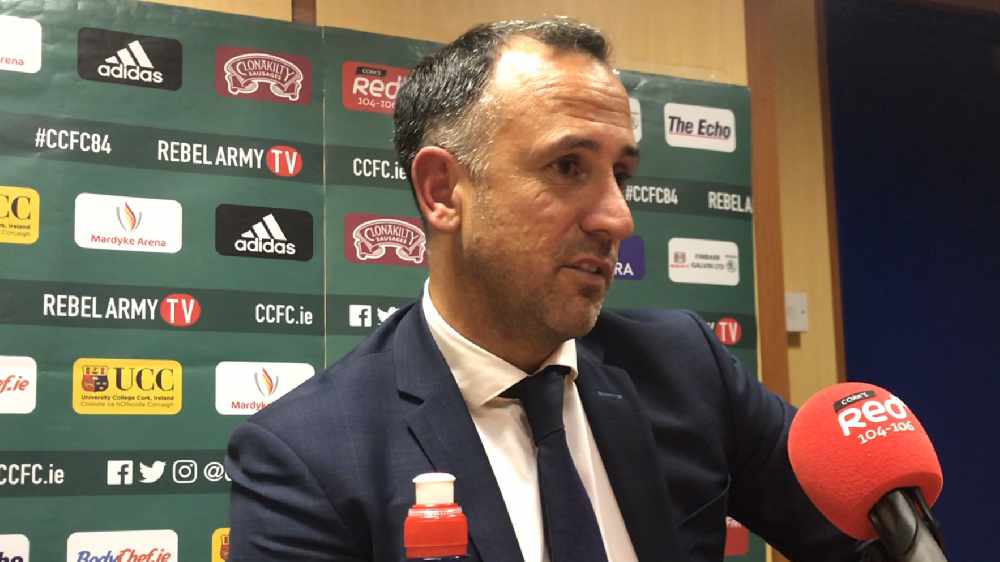 Neale Fenn's wait for a first win as Cork City boss continues.
The Rebel Army went down 2-1 to Waterford at Turner's Cross last night in a game they should have won - Daire O'Connor's first half goal had City in the driving seat, but late goals from Maxim Kouogun and Walter Figueira saw the Blues leave the Cross with all three points.
Fenn was angry with how his side defended in last night's post match press conference.
"The game was there for us. And again we've conceded some bad goals. I'm sick of talking about positives. We need to to get down to the negatives. We need to sort this out.
"The defending is shocking. The six goals we've conceded in my two games, it was just shocking defending all over.
"The first goal - six yards out, free header, centre back - that's criminal defending. You're taught that as a young kid - you mark someone in the box, you don't leave anyone free in the box, that's basic stuff.
"The lads are were they are in the league for whatever reason - whether they're not good enough, or low on confidence, I'm not sure. It's been hard for me to assess it, we've probably only had two training sessions since I got here. It's been tough trying to do any sort of shape, it's been difficult with the games coming thick and fast. But you wouldn't even teach basic defending, mark someone in the box, they can't head it - that's basic stuff."
The result means that City are 7 points clear of 9th placed Finn Harps, and Fenn admits that the result means that City now have to be considered in a relegation battle.
"Of course it does. We need to win matches. We go to Dundalk on Friday, and we've lost two games in a row. We're going to the team that are clear at the top of the league. It's not looking good for us if we keep defending like that.
"This is Turner's Cross. We shouldn't be losing here to anybody. We're Cork City. We shouldn't be losing to teams. Regardless of whether they're top, bottom, around you, you shouldn't be losing, and to lose in the manner we did.
"Finn Harps is going to be difficult. UCD is going to be difficult. All games are difficult in their own way, but they're even more difficult if you give teams goals and you make it easy for them by not defending properly. We need to win every game."
More from Sport