Waterford FC unveil management team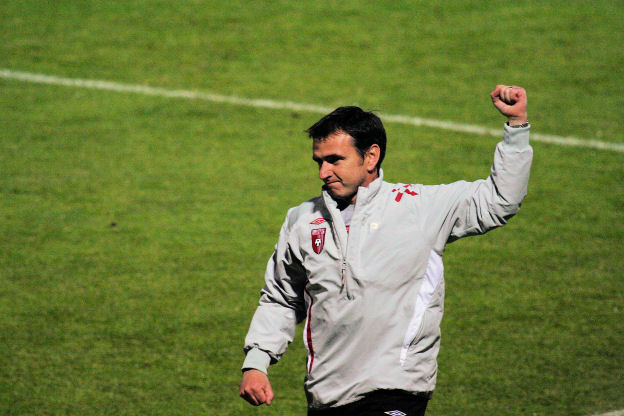 Waterford FC have unveiled their management team for the coming season.
The first division side have appointed former Shelbourne and Shamrock Rovers boss Pat Fenlon as their director of football.
While Alan Reynolds, who spent last season as part of John Caulfield's coaching staff at Cork City, has been brought in as head coach.
The Suirsiders have also added three new faces to their playing staff - Dave Mulcahy joins from Cork City, Paul Murphy rejoins the club from Wexford Youths and Dean O'Halloran joins from Bohemians.
Speaking on his appointment as Director of Football, Pat Fenlon said, "I am delighted to be involved in such an exciting project. Waterford has always been a great football City, with a fabulous history.

"Being Director of Football is a new and exciting role for me and I would like to thank Lee Power for giving me the opportunity to put the structures in place to bring the club forward.
"I am looking forward to working closely with Alan Reynolds and will support him and the other technical staff in our efforts to bring success to the club."
Commenting on his role as Head Coach, Alan Reynolds said, "I'm thrilled to be involved with this new era for Waterford. Working with Pat Fenlon again is something that I'm really looking forward too.
"Hopefully we can get the people of Waterford behind the club, supporting the team and we can look forward to some exciting nights at the RSC."
More from Sport