The Joanne O'Riordan column - my first podcast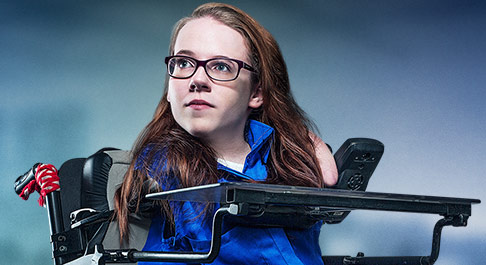 There are a couple of things that people don't know about me. But one thing that blows everyone's mind is how much of a sports nut I am.
Growing up, sport was everything in our family. My sister, Gillian and my brother, Steven, were huge athletics fans and even competed at All Ireland levels. My two oldest brothers, Denis and Danny, were GAA heads all the way. And then there was me!
People used to always tiptoe around the fact I could never kick a ball or run with my siblings. It never stopped us. My two oldest brothers would put me in goals when they were practising outside in our yard, and I absolutely adored it Ok, getting hit in the head repetitively because my siblings had terrible aim wasn't exactly great craic, but being involved with them and getting that competitive desire is something that has stayed with me all my life. I knew I couldn't kick a ball, I had an ok swimming career, but one thing I knew I had was my voice and my ability to tell stories.
I suppose that helped me to become the activist and speaker I am today. That sheer relentlessness, the desire to never give up and to not accept things unless they were perfect, that all came from messing around with my siblings and seeing their sporting careers grow and grow.
And of course, my voice. My voice has brought me to places you couldn't imagine. From speaking at the United Nations about disability in technology to an audience which had some of the world's best women in technology, to Japan, where I won the JCI Top Outstanding Young Person of the World Award.
But, now my voice has taken me on another adventure. About two years ago, I approached the Irish Times about starting a sports column. Sport is obviously my passion, and my brothers would mock me to put my money where my mouth is and have my thoughts published for everyone to see… and maybe critique!
They gave me my women in sports column that I still have today. Initially, I thought this column would bring me onto greater things, like meeting up with my old pal Lionel Messi in Barcelona. Instead, this column has taken me further.
So far, I've been involved in breaking stories on the Women's Rugby World Cup, the FIH World Cup, All Ireland finals in both codes and everything else in between. It has been a whirlwind adventure and something I'm incredibly proud of, but I knew I wanted to take my sports career a step further.
The Joanne O' Riordan Podcast with the Big Red Bench is quite literally a dream come true. Now, my voice can become a part of your weekly routine, but more importantly, I can bring you the stories, issues and topics that interest me the most. More importantly, in series 1 of this podcast, I get to introduce to you some of the most inspiring women in sport and my role models. These are women who have become game changers on and off the field, such as Rena Buckley; Mary O' Connor; Tracey Kennedy; Niamh McCarthy and so many more.
This podcast is something I am immensely proud of and something I, along with the Big Red Bench's Ruairi O' Hagan and Ciaran O' Regan, have worked incredibly hard on. For this series, I focus on women in sport, but that doesn't mean the podcast will be one dimensional. There are a lot of things that interest me, so trust me, this podcast will not get repetitive or boring. I wanted to create and develop a podcast that is humorous, challenging but above all engaging and something we can all relate to. I hope listening to these game changers is something that you will enjoy and who knows, maybe in the future, it'll have inspired another set of trailblazers.
You can listen to the first episode of the Joanne O'Riordan Podcast HERE
More from Sport