Spike O'Sullivan prepares for ring return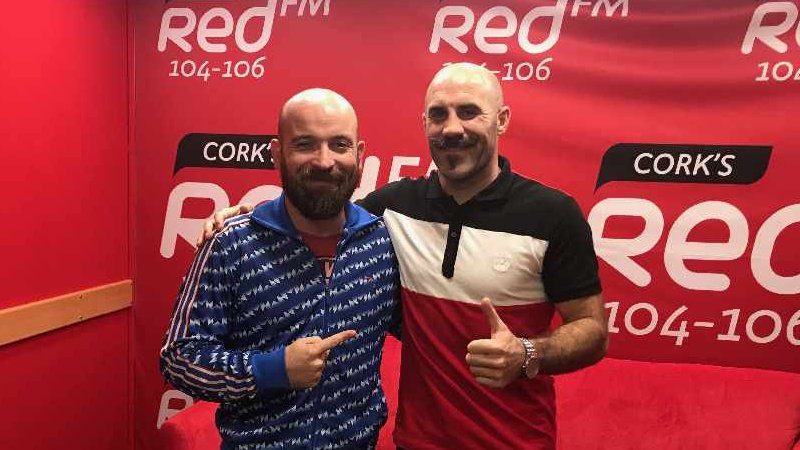 Cork boxer Gary "Spike" O'Sullivan is back in action this weekend.
The Mahon native takes on the unbeaten Jaime Munguia in a middleweight bout in the Alamodome in San Antonio, Texas on Saturday night.
Munguia comes into the bout with a formidable record, with 27 knockouts from his 34 fights so far in his career.
It's the 23 year old's first fight at 160lbs as he steps up from 154, relinquishing his WBO World Super Welterweight title in the process.
Spike moved his training camp to Boston last week ahead of heading to Texas, and speaking to the Big Red Bench from Beantown ahead of the fight, he was his usual calm and composed self.
"Training has gone very well. I'm finishing off preparations here in Boston. I'm feeling good, I'm feeling strong. I'm feeling ready.
"It's a big fight, it's the biggest of my career. Coming up against an unbeaten world champion who is 12 years my junior, it's going to be a tough challenge but it's one I'm looking forward to.
"He has 34 fights, 34 wins, 27 knockouts. He hasn't tasted the canvas yet. I feel as though for me to win he's going to have to be knocked out. It's basically in his backyard, on the border with Mexico. And he's the golden boy, they're lining him up to be the next Canelo. So I'll be looking for the knockout. It's going to be exciting.
"He's got a lot of range on me. A lot of height. He's the bigger man. He's a knockout artist, with 27 KOs in 34 fights. He's a complete fighter. He's very good."
Kildare boxer Dennis Hogan fought Munguia in April of last year, going the distance over 12 rounds. Munguia was given the majority decision but many feel Hogan had done enough to win. And Spike says that although he won't be employing Hogan's tactics in Saturday's fight, he'll take inspiration from his performance.
"We have different styles. Denis moves around a lot and tries to out point guys. I come for the knockout. And I think that's a necessity against Munguia. Dennis had a very close fight with him. If it were in Ireland or anywhere else, if it wasn't in Mexico he might have gotten the decision.
"Realistically it's going to be very hard to get a decision on Saturday. So I won't box him in the same kind of style as Dennis, I'll be looking for the KO.
"I believe nobody is invincible. I thought one time that I was invincible myself! I've been knocked down and knocked out. You see Mike Tyson getting knocked out. Anybody can be beaten. I always go into every fight knowing there's a chance of victory."
Munguia is a big favourite heading into Saturday's showdown, and Spike thinks that his opponent could be looking past him this weekend.
"I think he could very well be. I hope he is. I've only been beaten three times, but I've been beaten by three world champions. So I don't think he'll be taking me too lightly. I think he's looking for Canelo next.
"I think him stepping up to 160 will be a good thing for him. He struggled to make light middle. I think it could be an advantage for him. He's bigger than me, so it's going to make it easier for him to make the weight.
"I've purposely kept my weight high for this fight to try and even the score weight wise, but I expect he will come into the ring a good bit heavier than me."
Saturday's card is below. Spike v Munguia is expected at about 4am Irish time.
Matchup
Class
Belt
Jaime Munguia vs. Gary O'Sullivan
Middleweight
Franchon Crews vs. Alejandra Jimenez
Women's Super Middleweight
WBC/WBO
Hector Tanajara Jr. vs. Juan Carlos Burgos
Lightweight
Joshua Franco vs. Jose Burgos
Jr. Bantamweight
Tristan Kalkreuth vs. Blake Lacaze
Light Heavyweight
Travell Mazion vs. Fernando Castaneda
Jr. Middleweight
George Rincon vs. Diego Perez
Super Lightweight
Hector Valdez vs. Luis Rios
Jr. Featherweight
James Wilkins vs. James Early
Jr. Lightweight
Angel Fierro vs. Alex Martin
More from Sport