Sonia O'Sullivan Cobh 10 Mile Road Race launches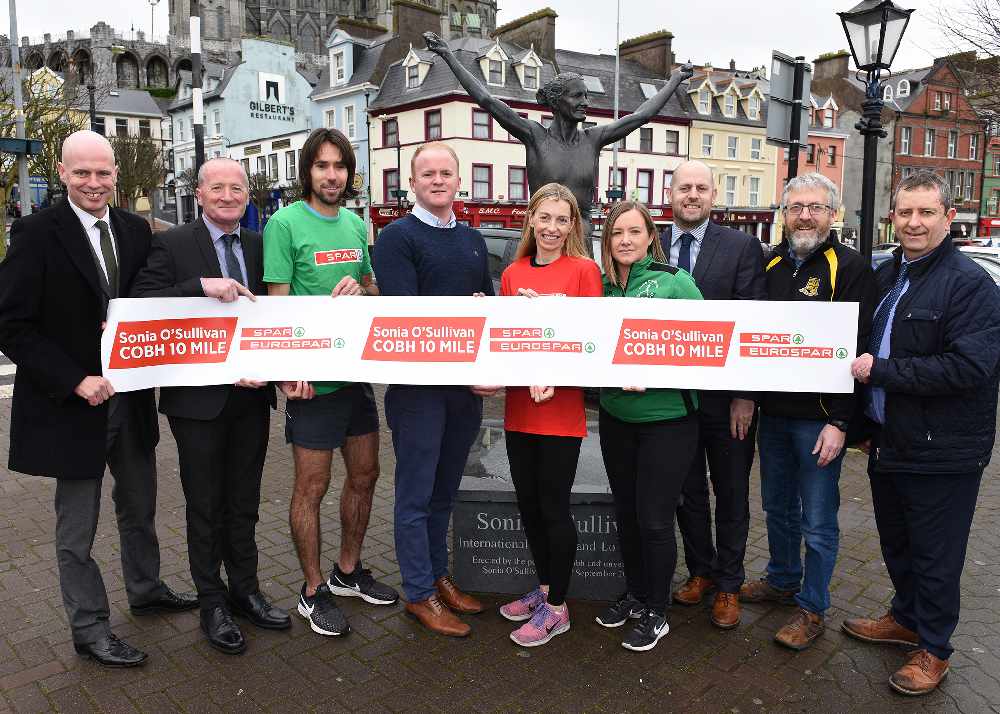 Irish marathon champions and Olympians, Cork's Lizzie Lee and Mick Clohisey, will be defending their Sonia O'Sullivan 10 Mile Road Race titles when the race returns for the second year on Sunday, April 7.
Sponsored by SPAR and EUROSPAR with RedFM as proud media partners, the Sonia O'Sullivan 10 Mile Road Race has replaced the Ballycotton 10 as the pre-eminent road race over that distance in the Irish athletics calendar and is expected to draw the cream of Irish athletics to the harbour town for what promises to be a very competitive race.
Lizzie and Mick, who won the inaugural races last year in impressive times of 58:28 and 49:22 respectively, were on hand to officially launch the event yesterday. Last year's race was a complete sell-out and it is anticipated this year's event will also sell-out quickly.
The defending champions, also the Irish national marathon title holders, will be joined in the field by the doyen of Irish athletics herself, as Sonia O'Sullivan will be flying home from her base in Melbourne, Australia for the race.
Local Cobh Retailers, Shane Jones of EUROSPAR Cobh and Stephen Owens of the local SPAR, both expressed their delight at being involved with this exciting race.
"SPAR has a long and proud association with athletics, nationally and internationally, and I am thrilled to be coming on board to help sponsor this fabulous event," said Stephen. "It's great to be able to give back to the community in this way."
Shane recently launched the new EUROSPAR Cobh and put on a party for local customers to enjoy the day and celebrate the opening of the newest neighbourhood supermarket to the Cobh local.
"Cobh is a town rich in sporting heritage, with none more famous than Sonia O'Sullivan. At EUROSPAR Cobh we are over the moon to be in a position to help sponsor this marvellous event and I am really looking forward to a competitive and exciting race," said Shane.
The Sonia O'Sullivan 10 Mile Road Race, sponsored by EUROSPAR and SPAR and supported by Cork's RedFM, takes place on Sunday, April 7 at 9.30am. Registrations are still open online here: https://register.primoevents.com/ps/event/SoniaOSullivanCobh102019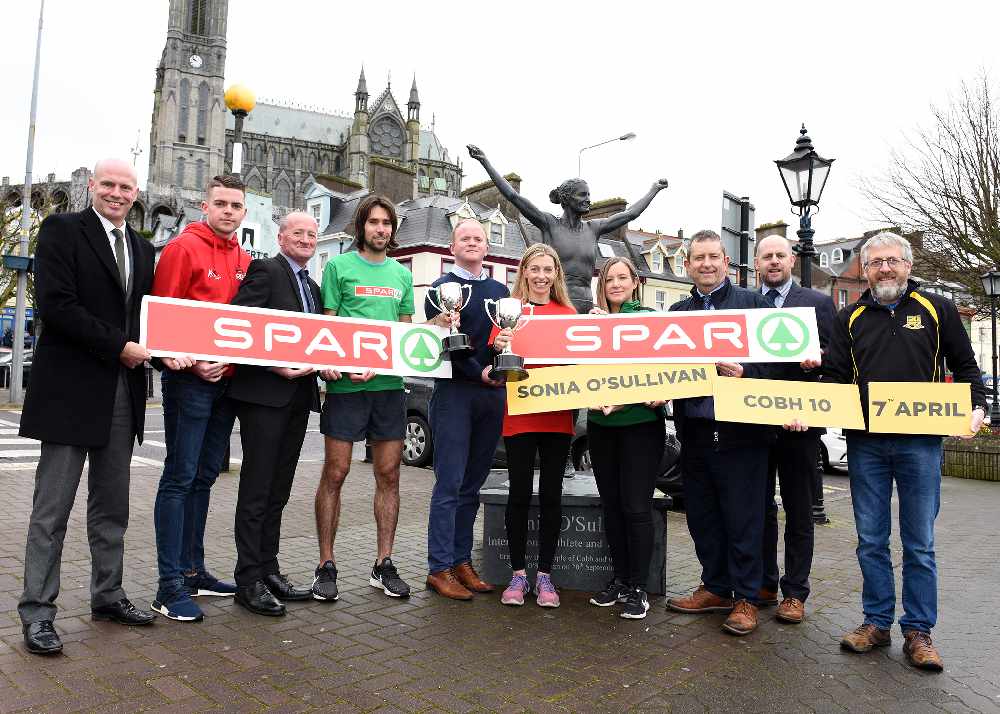 More from Sport