Ringhamon Rangers announce new partnership with Preston North End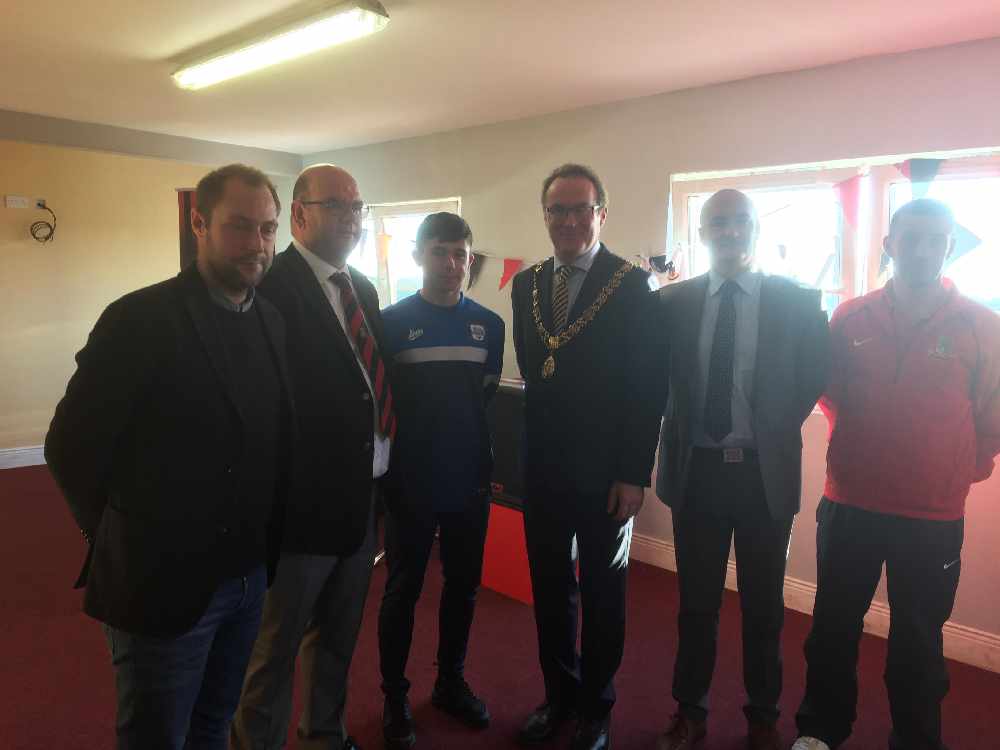 Ringmahon Rangers say their partnership with Preston North End is massive news for them.
Simon Grayson's side have two of Ringhamon's players on their books, Alan Browne who made his 100th appearance for the club in the 1-0 win over Burton Albion at the weekend, and Adam O'Reilly who signed just before Christmas.
The Championship side, who signed Dundalk duo Daryl Horgan and Andy Boyle recently, are 6 points off the play off spots.
Preston's academy director Nick Harrison was in attendance, and spoke of how impressed he's been with O'Reilly and Browne, and stressed to the young players at the launch that attitude and work rate was a huge factor for them in picking out players.
Harrison also said that the way Browne and O'Reilly have impressed them with their dedication was a huge factor in them getting involved with Ringmahon, and that he was hopeful several more Ringmahon players would be joining the Cork duo at Deepdale in the near future.
At yesterday's launch at Ringmahon Park we spoke to Adam O'Reilly about signing for Preston, what the future holds for him and how beneficial the link up is - press play.
More from Sport