Páirc uí Chaoimh pitch under the spotlight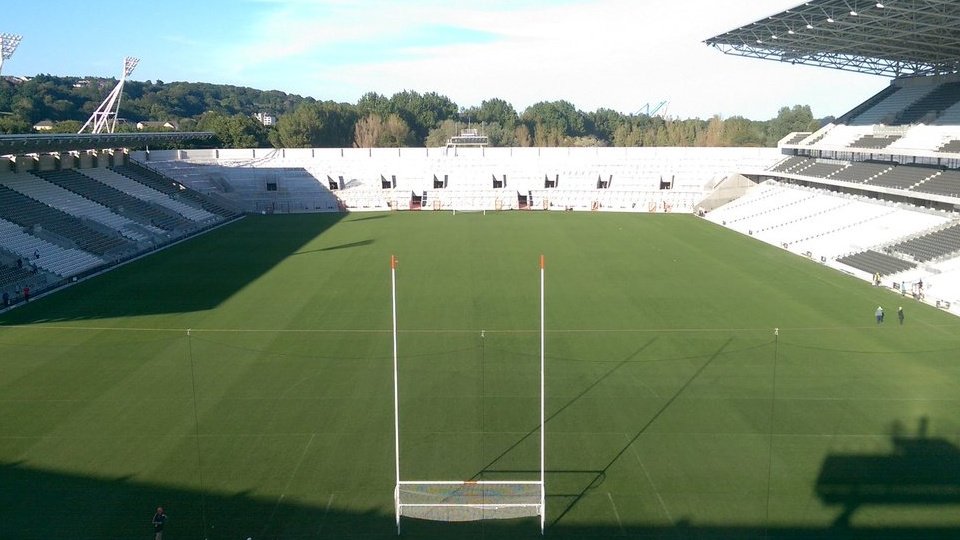 The Páirc uí Chaoimh pitch was the main talking point from yesterday's double header.
It was an afternoon that saw defeats for both Cork sides, with the footballers losing to Kildare in the opener with the hurlers going down to Wexford in the second game.
It became obvious very early on in the football game that the pitch was cutting up badly, and at times in the hurling game the sliotar was getting stuck in divots, while players were losing their footing on a regular basis in both games.
"There's no point in saying anything else - it was hard", said hurling selector Donal O'Mahony when asked by RedFM's Ciaran O'Regan about the state of the pitch.
"You could see from the stand that there were lots of divots. We were doing the warm up and I was walking around, and there was a lot of significant divots.
"Our game is built on speed and movement, it definitely didn't help us. But we're not using that as an excuse - that's not the reason we lost the game."
Pitch in a desperate state here at Pairc Ui Chaoimh. pic.twitter.com/AnRILEaunE

— Eoghan Cormican (@cormicaneoghan) February 3, 2019
Wexford boss Davy Fitzgerald also commented on the surface, telling RedFM Sport "I just think it's a pity. We have an absolutely incredible stadium here. I absolutely love coming to Cork, I really love coming to Cork, and I think the stadium is fantastic.
"But the thing you have to have right is the pitch, end of story. You get people to come in here to watch good games. But they have to get the pitch right, because everything else here is top class."
Cork football boss Ronan McCarthy said "it didn't help, but they [Kildare] played on the same pitch as us, so we won't be using it as an excuse."
Writing in this morning's Irish Examiner, Clare legend Anthony Daly said "at one stage, one of the Kildare lads tried to bounce the ball off the turf but he may as well have been hopping into a heap of dung. The ball didn't come an inch off the ground", while also quipping "that pitch might do for Rod Stewart but it ain't much good for hurling."
See for yourself - watch the highlights of Cork v Wexford below.
Wexford have beaten Cork by 1-18 to 0-17 in the Allianz Hurling League. Watch the full-time highlights here on GAANOW! pic.twitter.com/qYu4DYQ9Yf

— The GAA (@officialgaa) February 3, 2019
More from Sport