Kieran O'Connor fundraising goal reached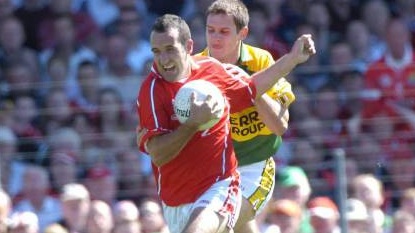 The €250,000 fundraising goal for former Cork footballer Kieran O'Connor has been met.
After being launched on GoFundMe on Friday, the Friends of Kieran group have raised over a quarter of a million Euro for the 39 year old.
The Aghada clubman is battling a rare form of cancer for the third time, and in January of this year had his lower leg amputated.
The funds raised will provide financial support for Kieran and his family, and cover treatment costs.
It's important to note that even though the target has been met, contributions are still being accepted.
You can contribute on the GoFundMe page.
More from Sport