AUDIO: FAI Intermediate Cup Quarter Final Preview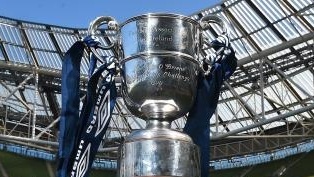 There's a huge local derby this weekend.
Everton and College Corinthians go head to head in the FAI Intermediate Cup quarter final, that game is at Everton Park on Sunday and kicks off at noon.
They'll be looking to join Cobh Wanderers in the draw for the last 4, after Wanderers knocked out the holders Crumlin United two weeks ago.
Ahead of the game we've spoken to Corinthians boss Tadhg O'Connell and Everton Manager Tommy click PLAY below.
Tune into the Big Red Bench on Sunday at 6 for reaction following the game.
More from Sport