County Championships quarter final draw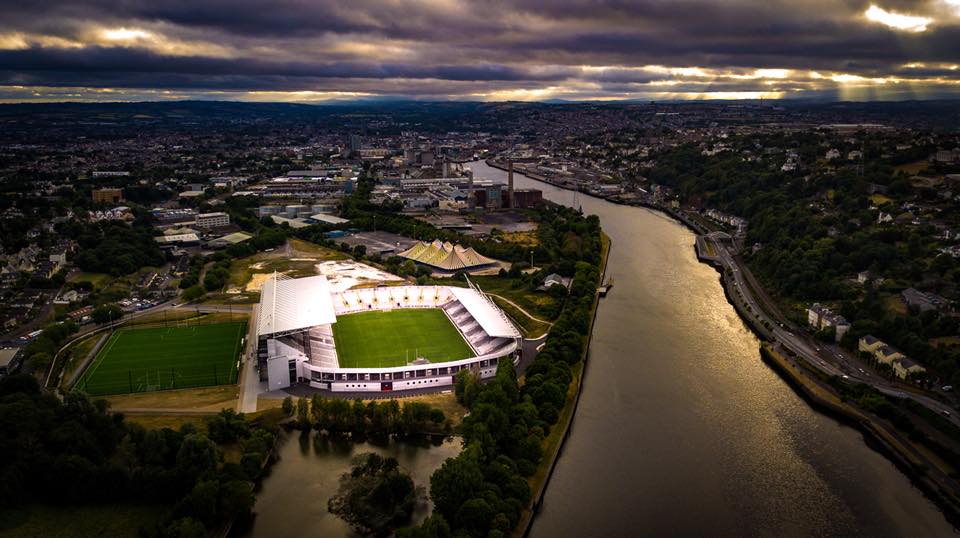 The draws were made last night for the County Championship quarter finals and they've thrown up some intriguing ties.
Reigning football champions St Finbarr's against Nemo Rangers is the pick of the ties. The Barr's quest for back to back Andy Scannell cups sees them come up against the side who defeated them in the 2017 final after a replay.
In the hurling side of the draw Imokilly's bid for a three in a row sees them come up against Sarsfields.
The draws in full:
Senior Football Championship
Q-Final
A St. Finbarr's v Nemo Rangers
B Kiskeam / Ballincollig, v Douglas,
C Duhallow v Clonakilty
D Mallow / Newcestown v Ilen Rovers
Semi-Final
St. Finbarr's / Nemo Rangers v Kiskeam / Ballincollig, / Douglas,
Duhallow / Clonakilty v Mallow / Newcestown / Ilen Rovers

Senior Hurling Championship
Q-Final
A Imokilly v Sarsfields
B Bishopstown v St. Finbarr's
C Newtownshandrum v Glen Rovers
D Carrigtwohill v Ballyhea
Semi-Final
Imokilly / Sarsfields v Bishopstown / St. Finbarr's
Newtownshandrum / Glen Rovers v Carrigtwohill / Ballyhea

Junior A Football Championship

Round 1
A Winner of Carbery v Runner Up of Imokilly
B Winner of Duhallow v Runner Up of Muskerry
C Winner of Beara v Runner Up of Carrigdhoun
D Winner of Seandun v Runner Up of Avondhu
E Winner of Imokilly v Runner Up of Carbery
F Winner of Muskerry v Runner Up of Duhallow
G Winner of Carrigdhoun v Runner Up of Beara
H Winner of Avondhu v Runner Up of Seandun
Q-Final
1 Winner of Carbery / Runner Up of Imokilly v Winner of Duhallow / Runner Up of Muskerry
2 Winner of Beara / Runner Up of Carrigdhoun v Winner of Seandun / Runner Up of Avondhu
3 Winner of Imokilly / Runner Up of Carbery v Winner of Muskerry / Runner Up of Duhallow
4 Winner of Carrigdhoun / Runner Up of Beara v Winner of Avondhu / Runner Up of Seandun

Junior B Football Championship
Q-Final
A Muskerry v Imokilly
B Beara v Carbery
C Duhallow v Avondhu
D Carrigdhoun v Seandun
Semi-Final
Muskerry / Imokilly v Beara / Carbery
Duhallow / Avondhu v Carrigdhoun / Seandun

Junior A Hurling Championship

Round 1
A Winner of Avondhu v Runner Up of Carbery
B Winner of Carbery v Runner Up of Seandun (Whitechurch)
C Winner of Carrigdhoun (Courcey Rovers) v Runner Up of Avondhu
D Winner of Duhallow v Runner Up of Carrigdhoun (Tracton)
E Winner of Imokilly v Runner Up of Muskerry
F Winner of Muskerry v Runner Up of Imokilly
G Winner of Seandun (Brian Dillions) v Runner Up of Duhallow

Junior B Hurling Championship
Q-Final
A Duhallow v Bye
B Muskerry v Carbery
C Seandun v Carrigdhoun
D Imokilly v Avondhu
Semi-Final
Duhallow v Muskerry / Carbery
Seandun / Carrigdhoun v Imokilly / Avondhu
More from Sport