Cork's Lucca Allen represents Ireland at FIA Motorsport Games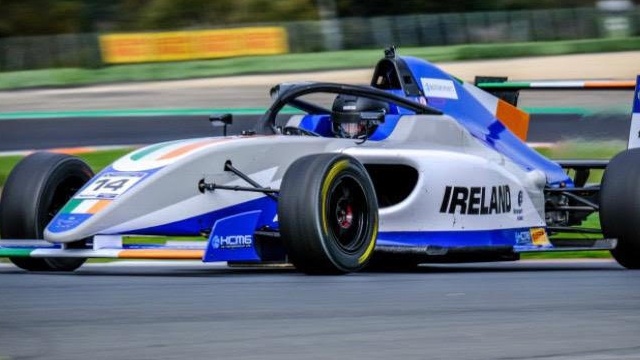 Lucca Allen flying the Irish flag in Rome
Cork driver Lucca Allen represented Ireland at the FIA Motorsport Games in Rome this weekend.
Competing in the Formula 4 cup, the 17 year old recovered from a frustrating qualifying session to finish 9th in the world.
After a promising performance in testing, Allen wasn't able to complete a flying lap in qualifying, with the session red flagged 5 times.
This left the Shanagarry native back in 15th place.
However Allen performed brilliantly in the race, battling his way up to 7th, before a small incident near the end of the race pushed him wide, finishing 9th overall.
You can watch the whole race here
More from Sport