Cork fighters prepare for professional debuts at Cage Warriors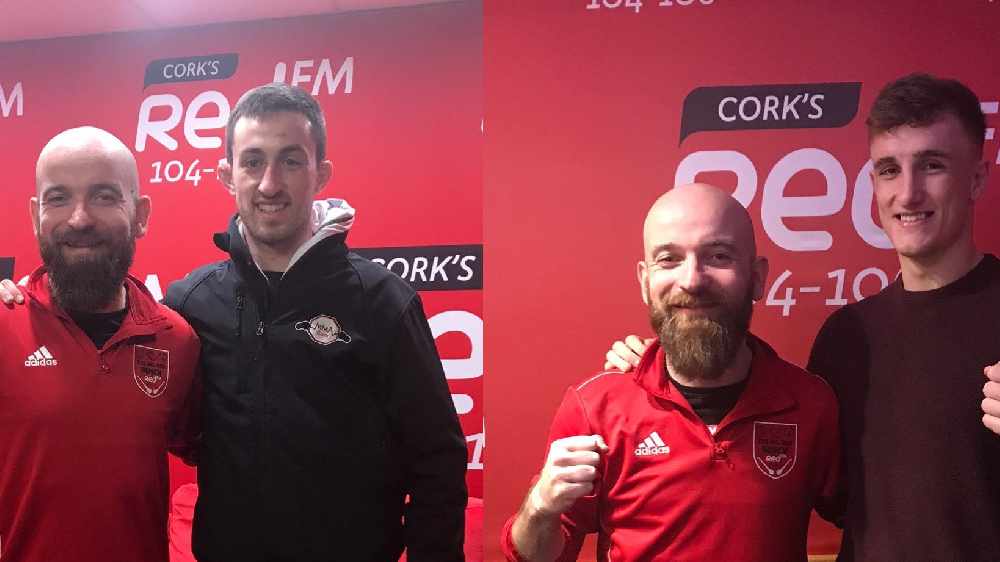 Jack Maguire (L) and John Mitchell (R) with Ruairi
Cage Warriors returns to Cork this weekend after an eight year absence.
A sold out Neptune Stadium will be on hand for a top class card, headlined by Rhys McKee versus Hakan Foss.
A number of Cork fighters are on the card, including two fighters from the MMA Cork club.
Jack Maguire and John Mitchell will make their professional debuts on Leeside on Saturday night, and we've spoke to both of them.
First up is Jack Maguire, who will finally make his pro debut after a number of fights over the past year were pulled - he faces Manny Akpan.
And next up is John Mitchell, the former Irish underage rower who turned his attentions to MMA and making it as a professional - he faces Eric Nolan.
The card in full is:
Main Card
Rhys McKee vs. Håkon Foss – Welterweight
Joe McColgan vs. TBC
Ian Garry vs. Mateusz Figlak – Welterweight
Eric Nolan vs. John Mitchell – Lightweight
Nathan Fletcher vs. Ciaran Mulholland – Bantamweight
Pro Prelims
Manny Akpan vs. Jack Maguire – Featherweight
Decky McAleenan vs TBC
Ismar Blagoje vs. Cathal Manning – Middleweight
Tomasz Wojtyna vs. Omran Chabaan – Welterweight
Amateur Card
Adam Kearne vs Jay Taylor – Lightweight
Kevin Finn vs Conor Saunders – Bantamweight
Graham Sheehan vs Tomas Cignac – Welterweight
Mikey O'Dea vs Keith Deane – Middleweight
Micheal Prendergast vs Maga Zurabov – Welterweight
Patrick Lehane vs Shane Geraghty – Welterweight
More from Sport