Ousted Catalan cabinet members face several charges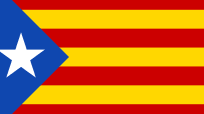 Spanish prosecutors are seeking charges of rebellion, sedition and misuse of funds
The region's political leaders could be arrested if they refuse to travel to Madrid to face the accusations.
The disputed president was sacked on Friday and the Catalonian parliament dissolved after it voted to declare independence.
Sky's Michelle Clifford is in the Spanish capital - and says the charges are incredibly serious.
More from Cork