Firefighters tackled a major blaze in Glanmire overnight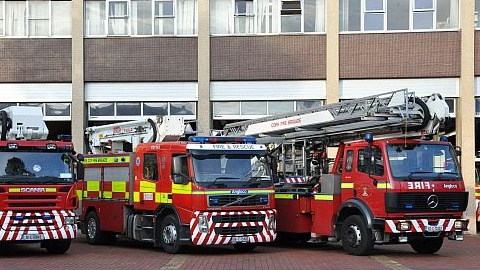 The fire broke out at the Greenstar Recycling Centre in Sarsfield Court.
The alarm was raised at around 3:20 am this morning.
Units from the Ballyvolane, Fermoy, Mallow, Middleton and Anglesea Street Fire Brigade responded to the call and battled the blaze for several hours.
The fire was contained just after 7am and the last fire unit left the scene after 2 o'clock this afternoon.
It's the second fire in two years at the recycling plant which is believed to have be caused by rubbish that self-ignited.
More from Cork