European Warrant issued for former Catalan President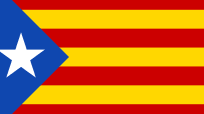 Belgium's State Prosecutor's Office has said it is studying the warrants
European Warrants were issued for ousted Catalan president Carles Puigdemont and four other separatist leaders.
Mr Puigdemont and the four ex-members of his cabinet travelled to Brussels on Monday.
They're accused of rebellion, sedition and misuse of public funds.
National court judge Carmen Lamela has filed a request with the Belgian prosecutor to detain the five.
She also rejected a request from Mr Puigdemont to testify via video conference from Brussels.
More from Cork