WATCH: Son Does Carpool Karaoke With Father Suffering From Alzheimers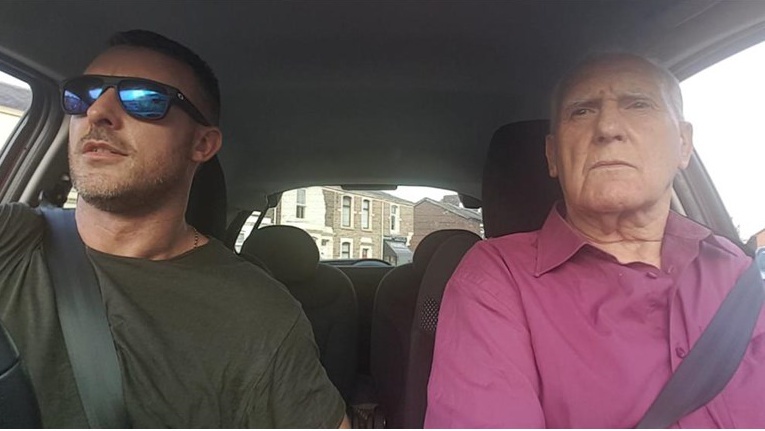 This will bring a tear to your eye.
We're all used to the James Corden version of Carpool Karaoke but this one has to top them all.
Ted McDermott and his son Simon can be seen taking a drive while singing the classic 'Quando Quando Quando'. What's special about this however is that Ted is suffering from dementia which was diagnosed in 2013. Ted used to work as a Butlins Redcoat back in the day and his knowledge of songs was so thorough that he was nicknamed the "Songaminute Man".
On a Facebook page dedicated to Ted, we're told how his diagnosis has affected his family: "In the last few years his memory has deteriorated a lot - often not recognising family and with many aggressive episodes."
This particular sing song which was recorded in May in a Sainsbury's carpark in Blackburn has gained huge attention online over the past few days and we can see why! "Now, when we've got him singing again he's back in the room. It's these moments that we treasure," his family said on Facebook.
Ted's family posted the video in order to create more awareness and to raise funds for the Alzheimer's Society which have been a fantastic aid to the family."I'm fundraising for the Alzheimer's Society because of the advice they've given us in the last few years. Without them we would have had very little idea or support about how to deal with even the basics of Dad's condition."
The video has raised over £50,000 which is a far cry from their £1,000 target.
More from Entertainment