WATCH: Justin Bieber Caught Up In Fisticuffs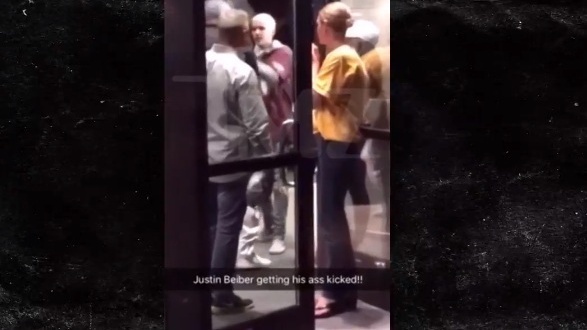 Poor Justin Bieber didn't fend well in this brawl.
TMZ have released a video showing popstar Justin Bieber involved in a physical altercation in Cleveland.
The Snapchat video was recorded at his hotel in the city by a bystander. Bieber was in Cleveland for the NBA Finals where he was supporting the Cleveland Cavaliers.
Witnesses of the fight can't say for sure why tensions took a dramatic turn or who exactly initiated the first blow but we can see in the video that Justin doesn't exactly end up coming out on top.
Just in case you didn't get a good look, here it is in slow motion.
More from Entertainment