WATCH: Irish Girl Returns Home, Disguises Herself as a Duck and Surprises Her Mum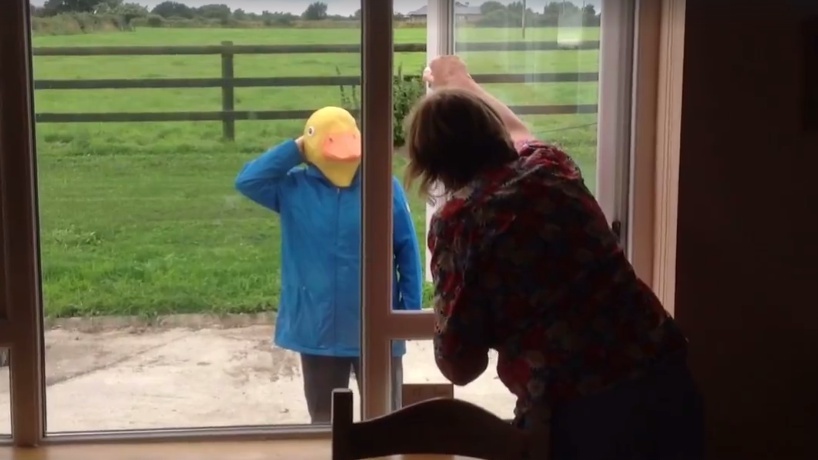 This is definitely one of the more original ways of conducting a surprise homecoming!
We're fully aware in this day and age that surprise homecoming videos are common place and as heartwarming as they can be we can always predict the narrative of the video.
Triona Fitzgerald however decided to take a different approach to the idea. Triona moved home from New York earlier in the week unbeknownst to her family and documented the majority of her journey on Snapchat with the last leg of the surprise filmed by a family friend at her house.
Mammy didn't have a clue who was behind the mask and cool as a breeze just kept asking who it was without any concern about the random person that just appeared on her property dressed as a duck.
More from Entertainment