WATCH: Courtney Cox Looks Horrified When Bear Grylls Offers Her His 'Irish Menu'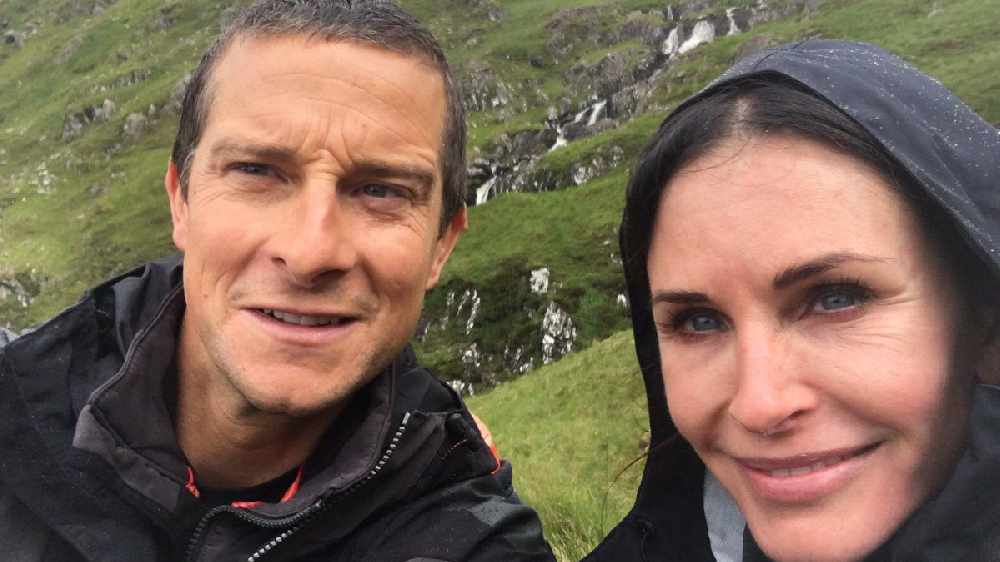 Courtney was filmed in Ireland for Bear Grylls' new show.
Bear Grylls new show "Running Wild" will feature the former Friends actress making her way through the Irish countryside and learning the art of surviving in the wild with the adventurer.
In this clip from the show posted to Twitter we can see Bear offering Cox what he likes to call the "Irish menu" and it's safe to say she doesn't look too keen.
Courtney asks what twould this mysterious menu include with Grylls responding: "Birds, if you catch them, worms, lots of bugs, grubs, insects, flies, crickets, caterpillars..."
You can watch the actress recoil at the thought of eating such creatures right here:
.@BearGrylls always keeps the dinner menu fresh! #RunningWildhttps://t.co/oDa20WiiHt

— Running Wild (@NBCRunningWild) August 16, 2016
More from Entertainment