WATCH: Check Out This Great Video For Cork's Red Bull Soapbox Race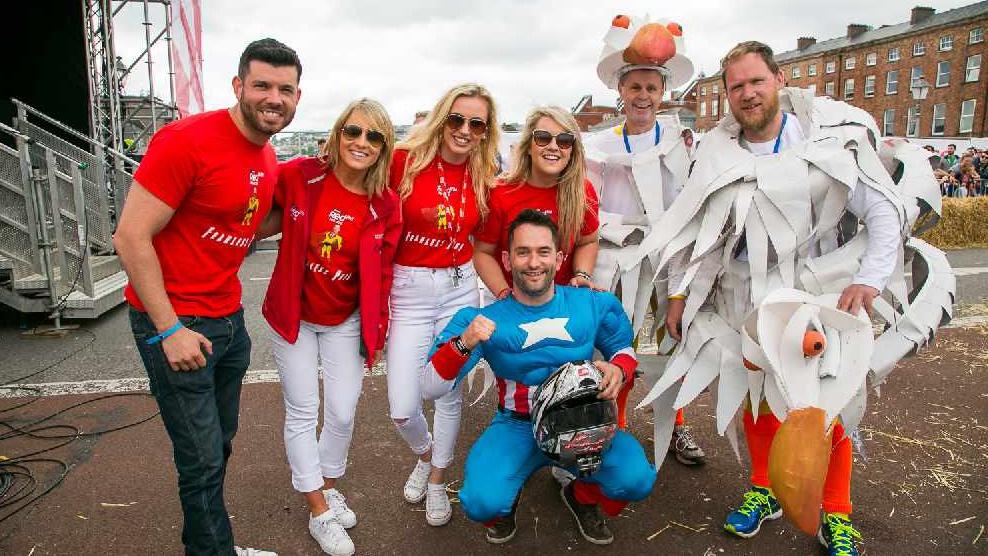 If you didn't get a chance to get into town on Sunday or simply want to relive the fun then take a look at this!
Red Bull have released a clip of it's Soapbox Race which took place on Sunday June 5th on Patrick's Hill in Cork. RedFM were proud media partners for this extremely successful event and we have to say we absolutely loved being involved.
30,000 spectators flooded the streets of Cork to watch 70 competing teams race their homemade soapboxes down St. Patrick's Hill all the way down to the finish line at St. Patrick's Bridge.
Our very own Philip Bourke from Red Hits took part in the race with the RedFM Rebel Rocket placing 5th out of 70 entries. Not too shabby!
Check out the video below from Red Bull and relive the madness!
More from Entertainment