WATCH: Britney Spears Pranks Jimmy Kimmel By Breaking Into His House In The Middle Of The Night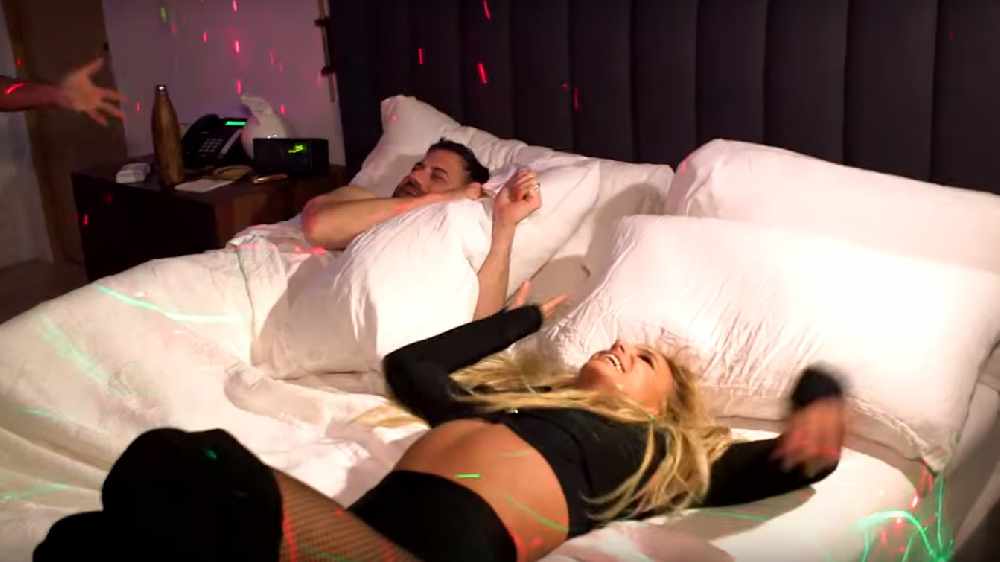 The guy just can't catch a break!
Jimmy Kimmel's wife must have some underlying angst towards her husband as she has conspired against him once again to let a celebrity into their house in the middle of the night for a special performance in their bedroom.
Last year Rihanna entered Kimmel's bedroom as an April Fools Day prank, jumping on top of him and singing her song Bitch Better Have My Money while throwing dollar bills on him.
We can't imagine what it feels like to wake up to such a scene and we're sure Kimmel himself wasn't sure whether or not he was hallucinating but it's after happening to him again, this time with Britney Spears.
The songstress and her troupe of dancers sneaked into the TV show host's bedroom and danced around him to Britney's newest song Make Me. Jimmy looks bewildered while still wearing his overnight retainer while the pop princess dances around him.
Britney took her appearance on the show as an opportunity to announce that her brand new album Glory will be released on August 26th on her Instagram!
More from Entertainment