WATCH: Brand New Music Video For Hermitage Green
'Make It Better' is the latest single from Irish band Hermitage Green and taken from their debut studio album 'Save Your Soul'.
Filmed on location at Grangegorman College- formerly Richmond Insane Asylum For Women, the video for 'Make It Better' was created and directed by Stoneface Films, led by Jon Hozier-Byrne and David Reilly.
Director Jon Hozier- Byrne says of shooting the video:
"From the beginning of the process, I viewed the song as a deconstruction of female mental health, of the isolation of internalised pain. We were privileged to shoot the video in the women's cells beneath Grangegorman, formerly the site of Richmond Insane Asylum. Working within such a claustrophobic, tragic space was a sincerely moving experience. The history of the institution, and of the women held there, is truly staggering, and a topic I hope to explore in greater depth in the future."
After six months of writing, and steered by the production talents of Phillip Magee (The Academic, Kodaline, The Script, Declan O' Rourke) Hermitage Green released 'Save Your Soul' through Sony Music on March 4th.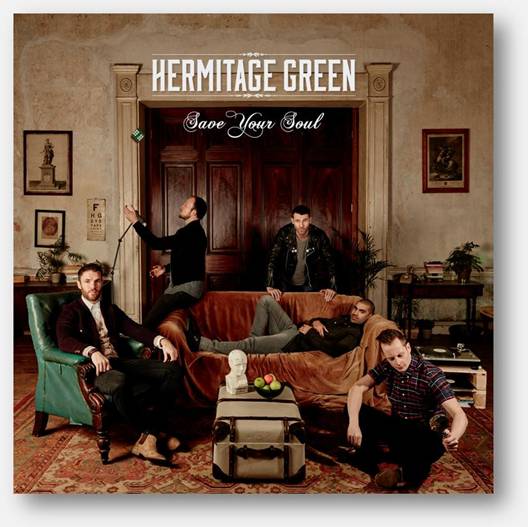 The band approached the recording process with an electric enthusiasm and mixture of old and new songs; some fan favourites, some that had never been played live and some that were simply an idea in the back of their minds.
Writing together as a group and combining the creative forces of their varied musical backgrounds, Save Your Soul is an album that captures the confidence of Hermitage Green and showcases their ability to write stadium-worthy expansive and riotous songs, while also delivering heartfelt and poetic ballads, made all the more stunning by the power of their four-part harmonies.
Hermitage Green have built a dedicated legion of fans across the globe thanks to their captivating and unforgettable live sets. Playing gigs in South Africa, Australia, New York, Canada, Dubai, France and London, the band self-released the album 'Hermitage Green- Live At Whelans' in 2013 to the delight of their followers and captured the power of the band on stage.
Their unique arrangement of instruments that includes the bodhrán, djembe, rhythmic guitar and banjo sets them apart as a truly original offering of Irish Music.
Hermitage Green play Cork Opera House on April 8th. You can get tickets right here.
More from Entertainment