Two Door Cinema Club Release New Music
Two Door Cinema Club has unveiled their eagerly anticipated new single 'Are We Ready? (Wreck)'.
The first new music from the band since 2013's 'Changing Of The Seasons' EP, the jittery, future funk barrage is an electrifying opening salvo from a newly re-energized TDCC. Perfectly marrying the band's pop sensibilities and hooks with a continued sonic invention, it's a real statement of intent and a bridge to introduce their dedicated fan base to Two Door v2.0 - it's a sound that's ambitious, but never alienating - off kilter, but always danceable. 'Are We Ready? (Wreck)' perfectly shows Alex Trimble's growth as a songwriter and lyricist, eloquently encapsulating the so-called "information generation's" uncomfortable relationship with elements of modern life and the intensifying societal pressure to engage with the brain-frying online whirlpool.
"While I was writing this single I discovered this term weltschmertz, the German word for being at odds with the world around you," Alex says. "The fact that it was a fully coined term and related to so many people that have existed and do exist made me feel it was okay to not exist on the same level as everyone else, it was okay to be comfortable doing your own thing. 'Are We Ready? (Wreck)' was me… not attacking the world around me but outlining why I don't really get it and why I don't fit in with it."
Challenging themselves to indulge in a wide and varied range of styles and influences stretching way beyond the traditional Two Door sound to take in Prince, Chic, Krautrock, Neo Soul and modernist pop, forthcoming album 'Gameshow' (released October 14th on Parlophone) is by far Two Door Cinema Club's most enthralling record yet, albeit one full of the uncertainties of finding yourself and your place in the world.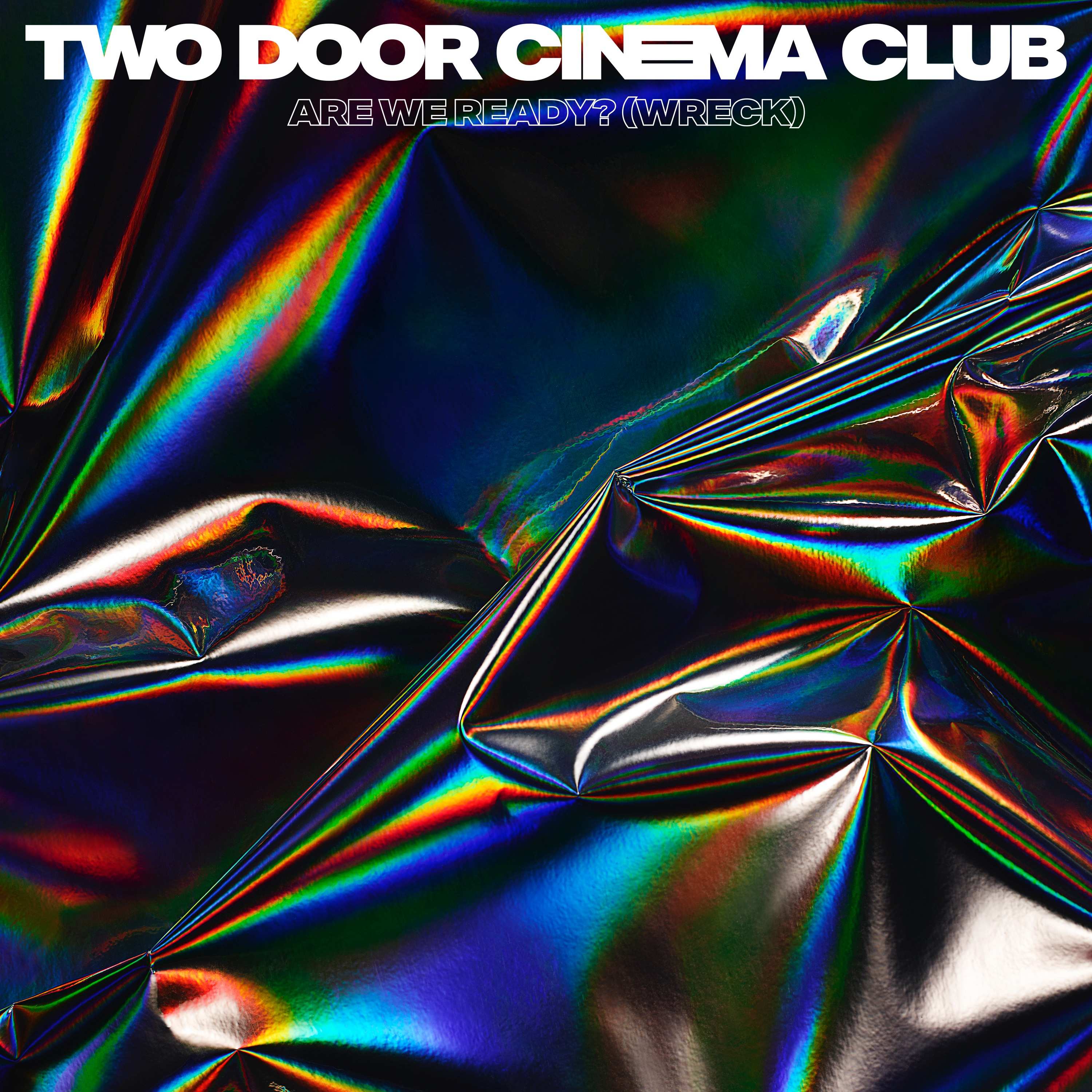 Discussing the new album and his confidence to fully embrace pop sensibilities, Alex goes on to explain: "We're not embracing the pop that's going on now in a melodic or structural sense. The two biggest influences for me were Prince and Bowie - both total pioneers who straddled that line between out-there pop and avant garde craziness".
Having spent the whole of their adult lives in each others pockets on a grueling 'record-tour-promote' treadmill, the three school friends from Bangor, Northern Ireland took a self -imposed break from band life. Giving themselves space to discover their individual identities outside the band, they all realised that for Two Door Cinema Club to have any future they needed space to alleviate the increasing passive aggressive tensions within it and battle their various demons. Dispersing to their homes around the world - Portland for Alex, Los Angeles for Kevin and London for Sam - the band initially began to exchange thoughts and ideas that had excited them during their break over email. Sketches of tracks and ideas being openly discussed, pulled apart and reassembled from three corners of the world, and with the air cleared, the band reconvened in LA with renowned producer Jacknife Lee (REM, U2, Bloc Party) to get in a room together and record the album.
Re-energized by their self- imposed hiatus, 'Gameshow' is the sound of a band back in their stride, with a creative fire in their loins and a whole new centered sense of purpose. They've been to the brink, they've had their inertia. Now for the action.
More from Entertainment