Ticketmaster Issue Important Information For Anyone Buying Ed Sheeran Tickets Tomorrow Morning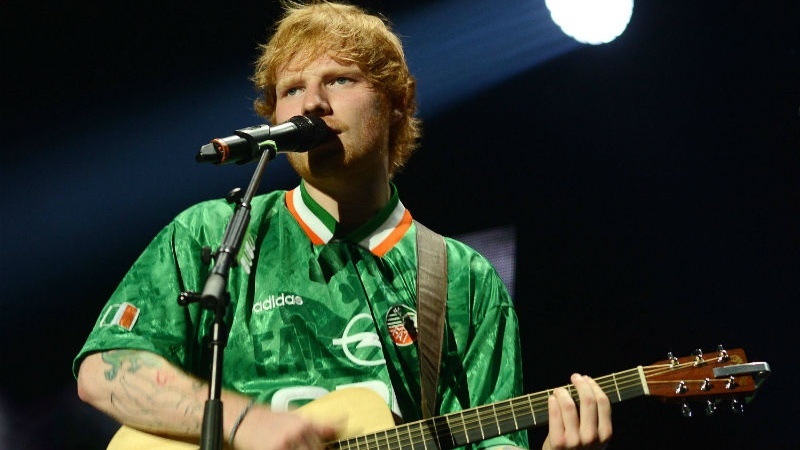 Ticketmaster have released important information for fans buying Ed Sheeran tickets.
The ticket distributor has once again reiterated that the cardholder MUST be in attendance at the concert even if the tickets are gifts.
The ticketholder must also be in possession of the booking confirmation of the tickets, a vaild ID and the card they purchased the tickets with.
Ticketmaster have released eight main tips when purchasing tickets tomorrow morning, Saturday July 8th, at 9am:
1. The name on the card used to purchase tickets will be the name printed on the tickets.
2. The person whose card is used to book the tickets (lead booker) must be in attendance on the night of the show.
3. The lead booker must bring ID and card used to book in order for them and the rest of their party to gain entry.
4. All members of one party must enter as a group. Failure to do so will result in some party members not being admitted.
5. Tickets cannot be purchased as a gift.
6. Tickets can be purchased at Ticketmaster outlets nationwide and online at Ticketmaster.ie. Tickets can be purchased with cash at an outlet or credit/debit card. If purchasing at an outlet you will be required to present ID. Please ensure the name on your ticket corresponds with your ID. You must retain your receipt in order to gain entry.
7. Tickets limited to 4 per purchase.
8. Under 18's must be accompained by an adult 18+. This applies for both standing and seating. Parents/guardians intending to bring young children are advised to purchase seating tickets.
Planning to buy #tickets for Ed Sheeran for his Irish dates? Information about purchasing here >>> #EdIrishTour https://t.co/JmPVvGpmj0 pic.twitter.com/0NVXcTINXJ

— Ticketmaster Ireland (@TicketmasterIre) July 6, 2017
Sheeran is set to play seven Irish dates next year including two dates in Pairc Ui Chaoimh in Cork, two in Pearse Stadium in Galway, two in Pheonix Park in Dublin and one in Boucher Playing Field in Belfast.
Tickets for the Dublin, Cork and Galway concerts are priced at €81 plus service charge for standing and €91 plus service charge for seated.
The Belfast gig will cost £75 plus service charge - there will be no seating at the Northern Irish venue.
More from Entertainment