Quarter Block Party Tickets Now On Sale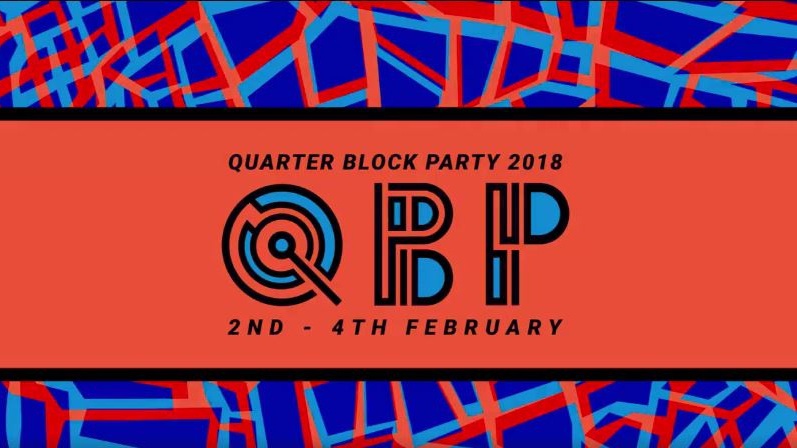 For the fourth year running, Quarter Block Party, a favourite Cork grassroots festival, is set  to bring colour, energy, and life, into the historic spine of Cork city, from Friday 2nd to Sunday 4th February.
Explore over 50 music, art, and theatre performances that will take over some of the city street's unique venues, including St Peter's Church, Triskel Christchurch, Spailpín Fánach, AMP on Hanover street, as well as many pop-up and public art events dotted around the shops and outdoor spaces.
Some highlights of the weekend include: a side-splittingly hilarious show from Irish comedian Alison Spittle; the long awaited return of Waterford band O Emperor, who will premiere some of their brand new music; Radio Mná, a performance piece that encourages you to tune into the frequencies of women and celebrate Irish female artists in their individual and collective landscapes; SLUMBER, an enticing midnight show with music from David Kitt, Anna Mieke, percussive dancer Nic Gareiss, plus special guests; a colourful photographic exhibition by guerilla gardeners and street artists Mad About Cork; talks and discussions from Young Hearts Run Free, Cork Loves Music, The Point of Everything Podcast and No Encore Podcast; a riotous hilarious and virtuosic dance of surrealism and tenderness: Gerros, Minos and Him by Compaigne Propogande; late night grooves from an array of top Irish DJ's: Ben Bix, Dim The Lights, and Stevie G; Dance workshops, and even a Radical Banner Making workshop.
Organisers are calling on people to get involved in different aspects of the festival. Volunteering with Quarter Block Party is a superb opportunity to be a part of the festival team, meet new people, gain experience and confidence in the world of arts/festival production, and experience a homegrown festival from the inside out. The festival is also calling on artists, record collectors, and hoarders, to sell their wares at an Art, Records and Vintage Market in St Peter's, on Saturday 3rd February. If you are interested in volunteering, or setting up a stall at the market, get in touch the festival via their website.
Festival Weekend Passes (€45), Day Tickets (€25), and a selection of individual show tickets, are on sale now from uticket.ie, or from the Box Office at St Peter's, open Tuesday to Saturday, 12pm to 4pm. For more information, visit quarterblockparty.com
More from Entertainment