PIC: Lionel Messi Seems To Love The Work Of This Cork Artist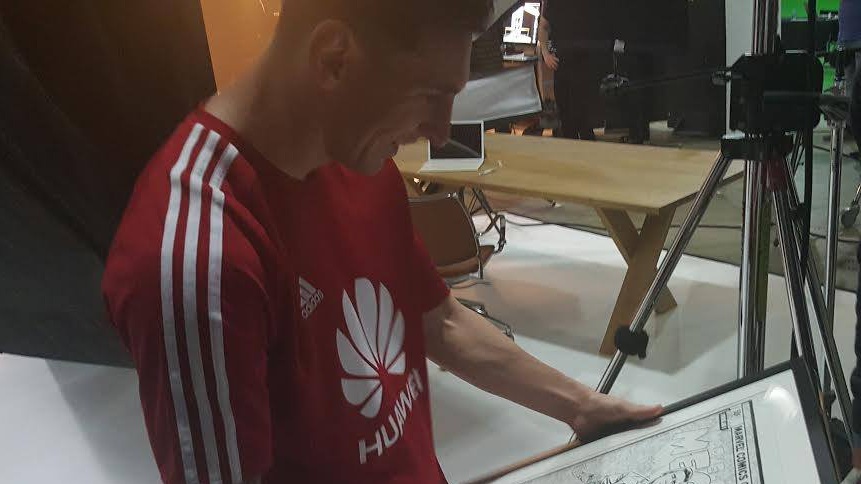 If Messi's face is anything to go by we can tell he's seriously impressed buy this drawing
The Argentinian footballer recently received a drawing by talented Cork artist Will Sliney.
You may be familiar with Will's work which was hanging for a time on Grand Parade in Cork city for example.
This illustration from last year wouldnt have been a half bad banner either I reckon #COYBIG pic.twitter.com/WxqNHZc2rR

— Will Sliney (@WillSliney) June 7, 2016
Sliney is a Ballycotton native and is a full time illustrator for Marvel Comics as well as Everton Football Club.
Will's friend Gary is a director and was recently filming an advert with Lionel Messi for HUAWEI. Gary took this opportunity to ask Will if he would like to draw a piece for the Barcelona star and Sliney was more than happy oblige!
It's clear that the football legend is happy that his superhero talents on the field have been represented in comic book hero form.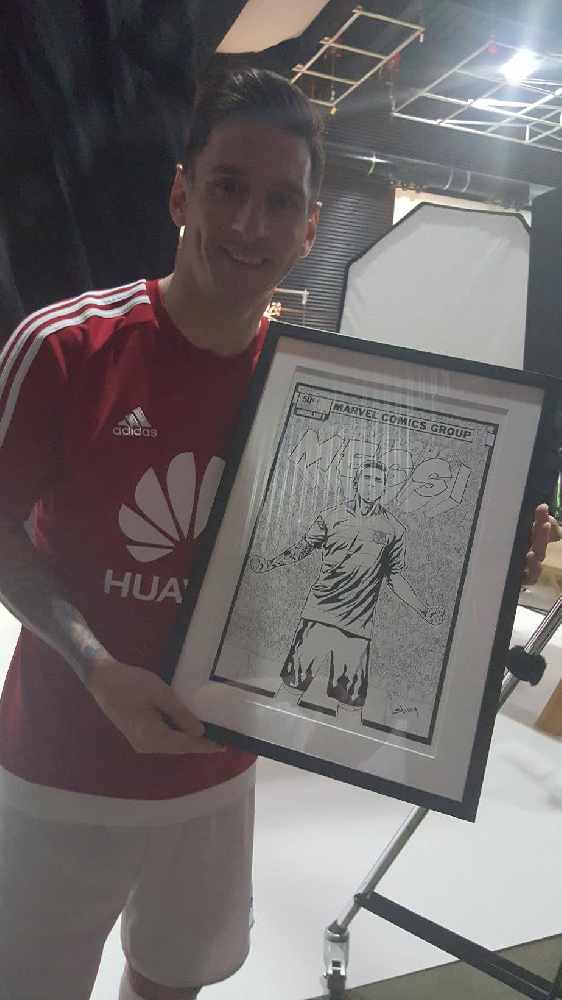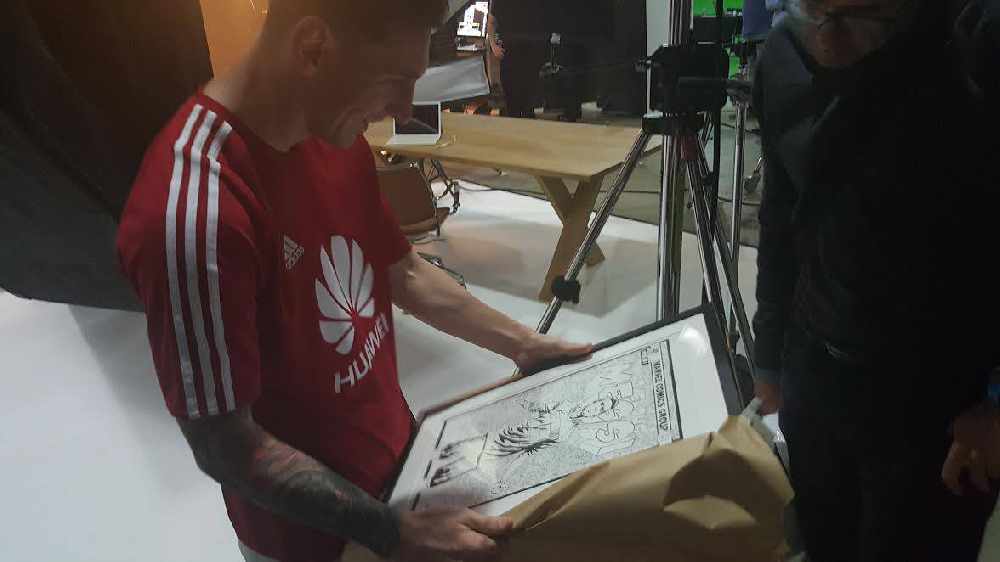 More from Entertainment