PIC: Check Out This Amazing Centenary Commemoration Drawing By Cork Artist Will Sliney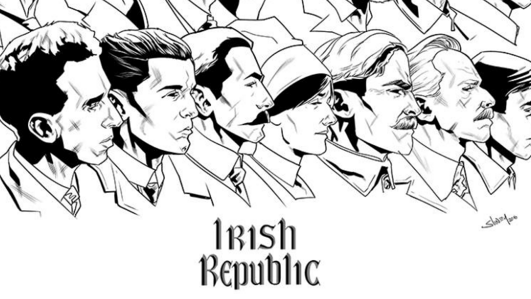 What a great way to acknowledge those involved in the 1916 Easter Rising!
Will Sliney is a comic book artist from Ballycotton, Co. Cork. Will is mostly known for his outstanding work on Marvel Comics Spider-Man 2099, Avengers + X-Men, Secret Wars and Defenders series as well as being the officail illustrator for Everton FC. He has also illustrated his own graphic novel Celtic Warrior: The Legend of Cú Chulainn which was released in 2013 by O'Brien Press. Celtic Warrior became the fastest selling graphic novel in Ireland and was also listed on The Irish Times Bestsellers list for 2013.
Will has used his talents to commemorate those who took part in the 1916 Rising. He has been adding different characters each day and has finally completed the piece which includes iconic figures.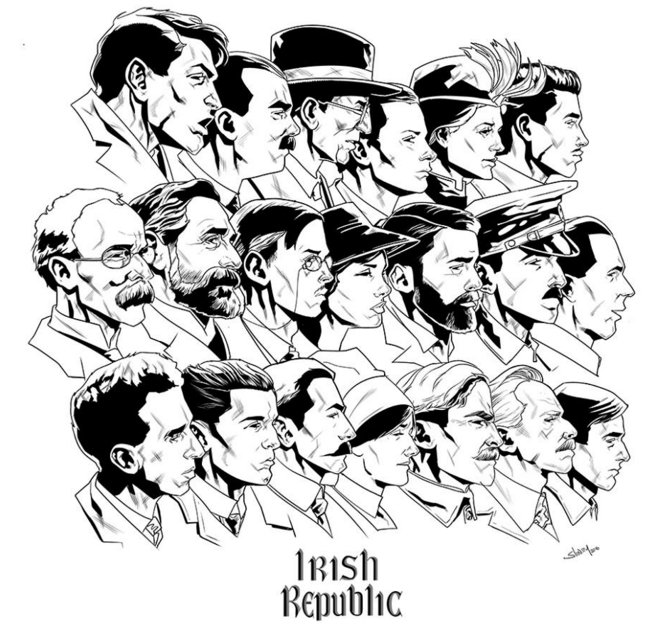 For those of you wondering who each individual is:
Left to Right. Back row. Michael Collins, James Connolly, Éamon de Valera, Padraic Pearse, Countess Markievicz, Michael Mallin.

Middle row. Thomas J Clarke, Roger Casement, Joseph Plunkett, Grace Gifford, Thomas Kent, Ned Daly, William Pearse.

Front row. Thomas MacDonagh, Seán Mac Diarmada, Éamonn Ceannt, Elizabeth O'Farrell, The O'Rahilly, John McBride, Sean Heuston
We tip our hat to Will for creating such a brilliant piece of work for such an important occasion in Irish history. Even better, he has made a free downloadable version available for you to print! You can get your copy right here.
More from Entertainment