Live At St. Luke's Announce Winter Line Up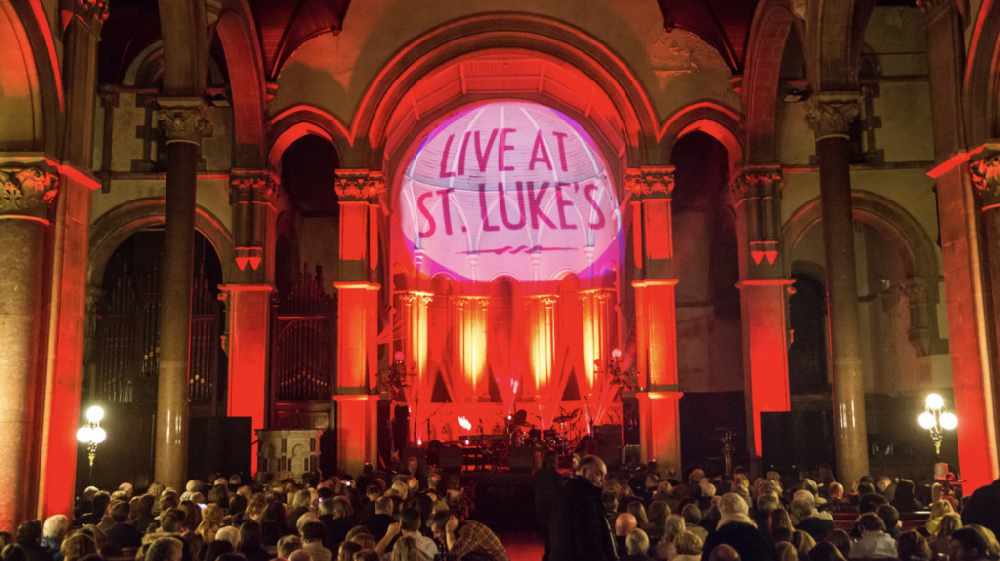 It's going to be a busy few weeks at Cork City's wonderfully unique venue, the deconsecrated church on the north side of the city.
Live At St. Luke's welcomes an array of talent that includes comedy, podcasts, and some very exciting musical acts. The Good Room promoters, Joe Kelly and Ed O'Leary, have lined up a plethora of delights to suit all tastes.
Mercury prize winning Badly Drawn Boy makes a welcome return to Cork on 9th November; regular visitors to the venue, Martin Hayes and Steve Cooney, are back to provide another magical night of the finest traditional music on 10th November; one of the most entralling live acts of recent times, Ham Sandwich, will be ready to rock you out of the pews on 24th November; Super Furry Animals frontman, Gruff Rhys, plays a solo show on 1st December; the Dubs come down in striking force with Declan O'Rourke at the venue on 7th December, and Damien Dempsey is set to perform to an already sold out crowd the following night; folk pop favourites, Hermitage Green, play a bumper 3 nights on the 13th, 14th and 15th of December (tickets available for the 13th only); having grown his podcast to over 150,000 weekly listeners, Blindboy of The Rubberbandits will host his live podcast over two nights, featuring very special guests, on the 19th and 20th December; the musical duo The Lost Brothers take to the stage on 21st December with their mesmerizing harmonies; expect a truly visceral and spiritual performance from David Keenan on 22nd December; legends of the late eighties Irish music scene, Something Happens, treat us to their catalogue of hits on 28th December; and closing out the end of the year, indie rockers Little Green Cars bring their powerful and poetic performance to the stage.
And gig goers can dance their way into the new year with Bell X1 and Lee Scratch Perry already announced for early 2019. Tickets are available from uTicket.ie, Henchy's Bar in St. Luke's or Pro Musica on Oliver Plunkett Street. Early booking is advised, as a number of shows are already sold out. For full listings visit www.liveatstlukes.com
More from Entertainment