Jeremy Irons talks about his West Cork Castle on American TV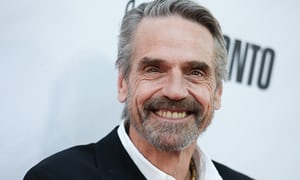 Jeremy Irons talks about Kilcoe Caste on Late night with Seth Meyers
English Actor Jeremy Irons known by people all over the world for being the voice of Scar in the Lion King spoke about his love of West Cork on Late Night with Seth Meyers.
The actor who has has been coming to Cork for over 20 years describes how ye used to climb up Kilcoe Castle in Ballydehob with ladders and ropes before deciding to purchase it. He also described the 6 years that he refurbishing the castle as the proudest thing he has done in his life.
Jeremy Irons stars in the new Justice League film which comes out this weekend.
More from Entertainment