Heineken® announces Live Your Music line-up for Indiependence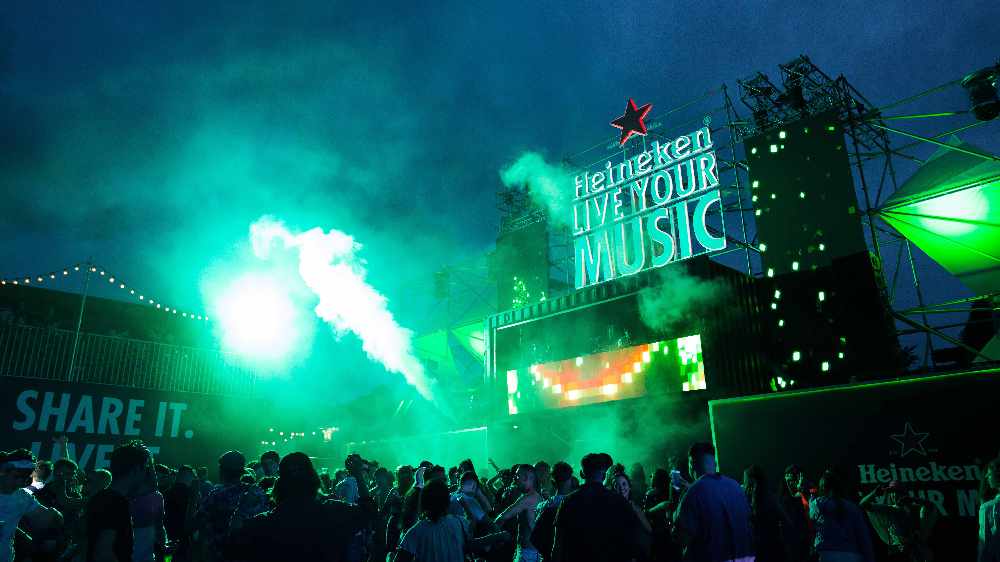 Bon Voyage, DJ Deece & Stevie G among local acts performing.
Today, Heineken® has announced its stage line-up for its debut appearance at Indiependence Festival at Deer Farm, Mitchelstown, Cork. The Heineken Live Your Music Stage will celebrate and amplify those incredible moments that happen when people come together through music.
Performing at the Heineken® Live Your Music stage across the weekend is well-known Irish DJ Arveene's new live project Bon Voyage; legendary Cork spinner Stevie G; DJ Deece, who has headlined stages at festivals across Ireland, and house music producer Lo Cutz.
Live Your Music is a new concept built on the collective passion that fans have for music experiences. Aside from the quality assembly of DJs, MCs and collectives from the worlds of house, disco, hip-hop and R&B, music fans and their friends can create their own bespoke nightclub experience in the Heineken® Live Your Music Club. Here, Heineken® will hand over control to Indiependence festival-goers who, using the essentials to any great club experience, can curate the music, lighting and effects.
Heineken Live Your Music Stage @ Indiependence:
Friday 4th
11.30-2.30am Bobofunk
8.30pm - 11.30pm Lui Rwego
5.30pm - 8.30pm Tara Stewart
Saturday 5th
12am - 2.30am Lo Cutz
10.30pm - 12am Bon Voyage [Live]
7.30pm - 10.30pm: Eddie Kay
4pm - 7.30pm Claire Beck
Sunday 6th
11pm - 2.30am DJ Deece
8pm -11pm Marcus O'Laoire
4pm- 8pm Stevie G
Music fans can join the crowd and sign up for exclusive experiences at:
www.heinekenmusic.ie | Facebook.com/HeinekenIE | Twitter.com/Heineken_IE #LiveYourMusic
More from Entertainment