Five Year Old Offers Michael Conlan His School Medal To Compensate For Rio Defeat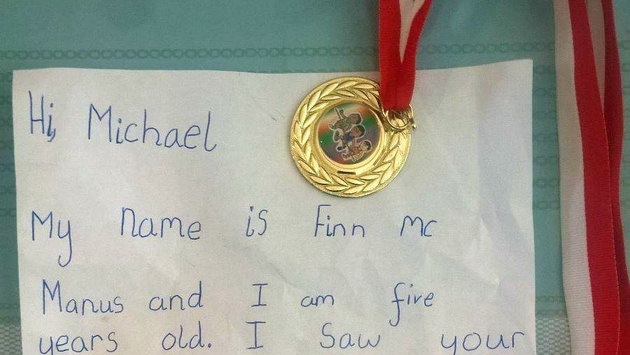 This is one of the sweetest things you'll see today.
As you probably heard, boxer Michael Conlan was controversially defeated in his fight against Russian Vladimir Nikitin yesterday in the Rio Olympics.
Conlan didn't hold back in his post match interview calling the AIBA "cheating bastards" and vowing to never to compete in amateur competitions again.
Five-year-old Finn McManus from Dublin saw the fight and felt bad for the boxer on his defeat, therefore deciding to write him a letter and offer up one of his well deserved school medals.
Posted to Facebook by his aunt Marie Kirk, Finn wrote: "I saw your fight in Rio and you should have won because you are the bet boxer in the world."
"I want you to have my school medal because you are a winner."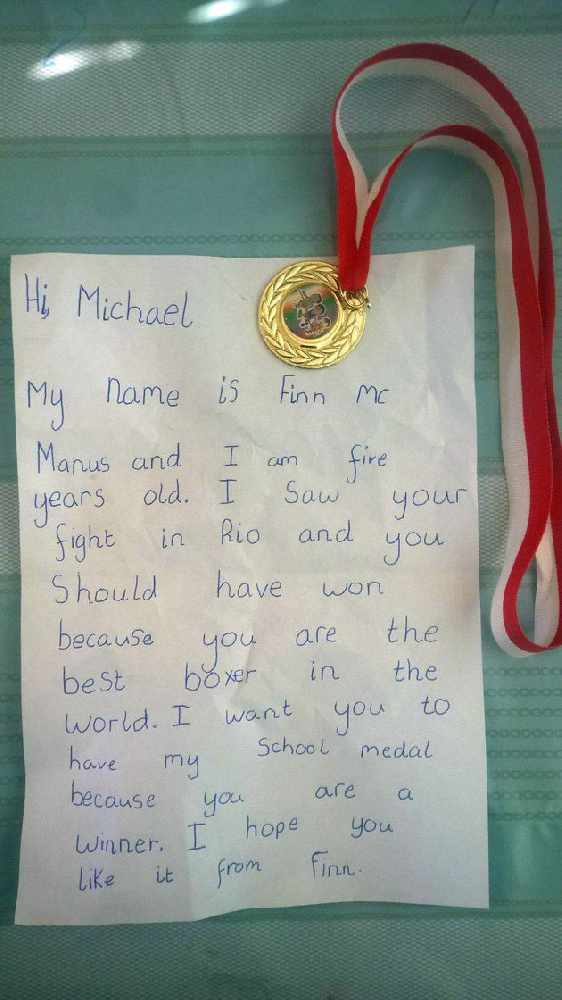 More from Entertainment