Ever Wondered What The Queen's Top 10 Songs Are?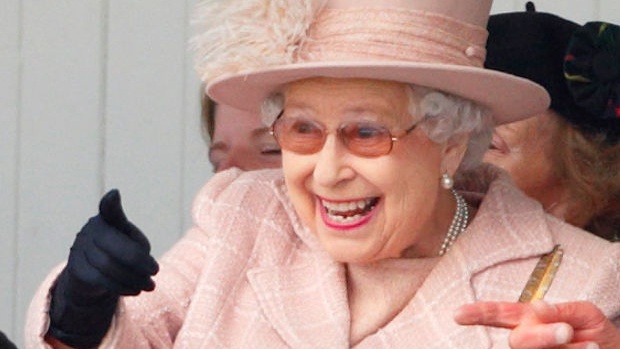 Well wonder no more!
The 90-year-old British monarch has revealed her top ten tunes and it's not too surprising that modern pop songs didn't make the cut. In fact the most modern artist on the list is Take That's Gary Barlow with his commonwealth single "Sing" which was co-written by Andrew Lloyd Webber.
It appears Her Royal Highness is a big fan of show tunes and hymns.
So if you're ever popping in to Buckingham Palace for a party, you can expect to hear the following songs on Queen Elizabeth's Spotify playlist:
1. Howard Keel - 'Oklahoma!'

2. Dolores Gray and Bill Johnson - 'Anything You Can Do (Annie Get Your Gun)'
3. Gary Barlow and the Commonwealth Band featuring the Military Wives -'Sing'

4. Fred Astaire - 'Cheek to Cheek'

5. Vera Lynn - 'The White Cliffs Of Dover'
6. George Formby - 'Leaning on a Lamp-post'

7. Praise, My Soul, The King Of Heaven (hymn)
8. The Lord is My Shepherd (hymn)
9. Lester Lanin Medley
10. Regimental March Milanollo
More from Entertainment