Ed Sheeran Makes Chart History As He Holds All Top 16 Spots In Official Singles Chart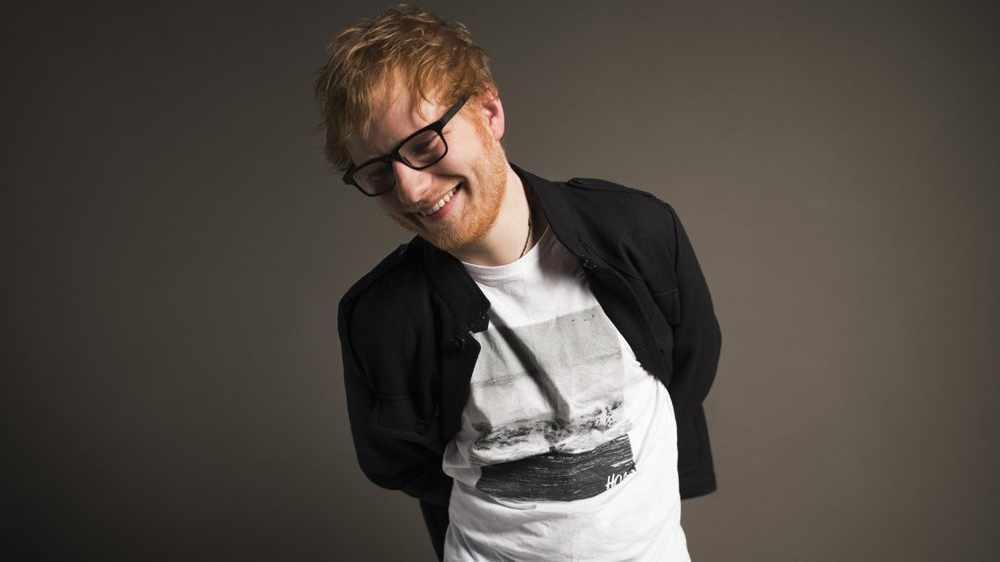 Ed Sheeran is breaking records everywhere he looks.
The singer songwriter released his third studio album ÷ last Friday March 3rd and in just one week the album is edging towards Double-Platinum status in Ireland.
In an even more incredible feat, for the first time in chart history, Sheeran holds the top 16 spots in the Official Irish Singles Chart which has never before been seen. That's every song on the new album!
Ed has also secured the top 10 spots on the Official Irish Spotify Chart and Galway Girl holds the number one position in the Irish Singles Chart, Spotify, iTunes, Apple Music, Deezer and has hit over one million streams in one week.
Here's what the top 20 chart currently looks like: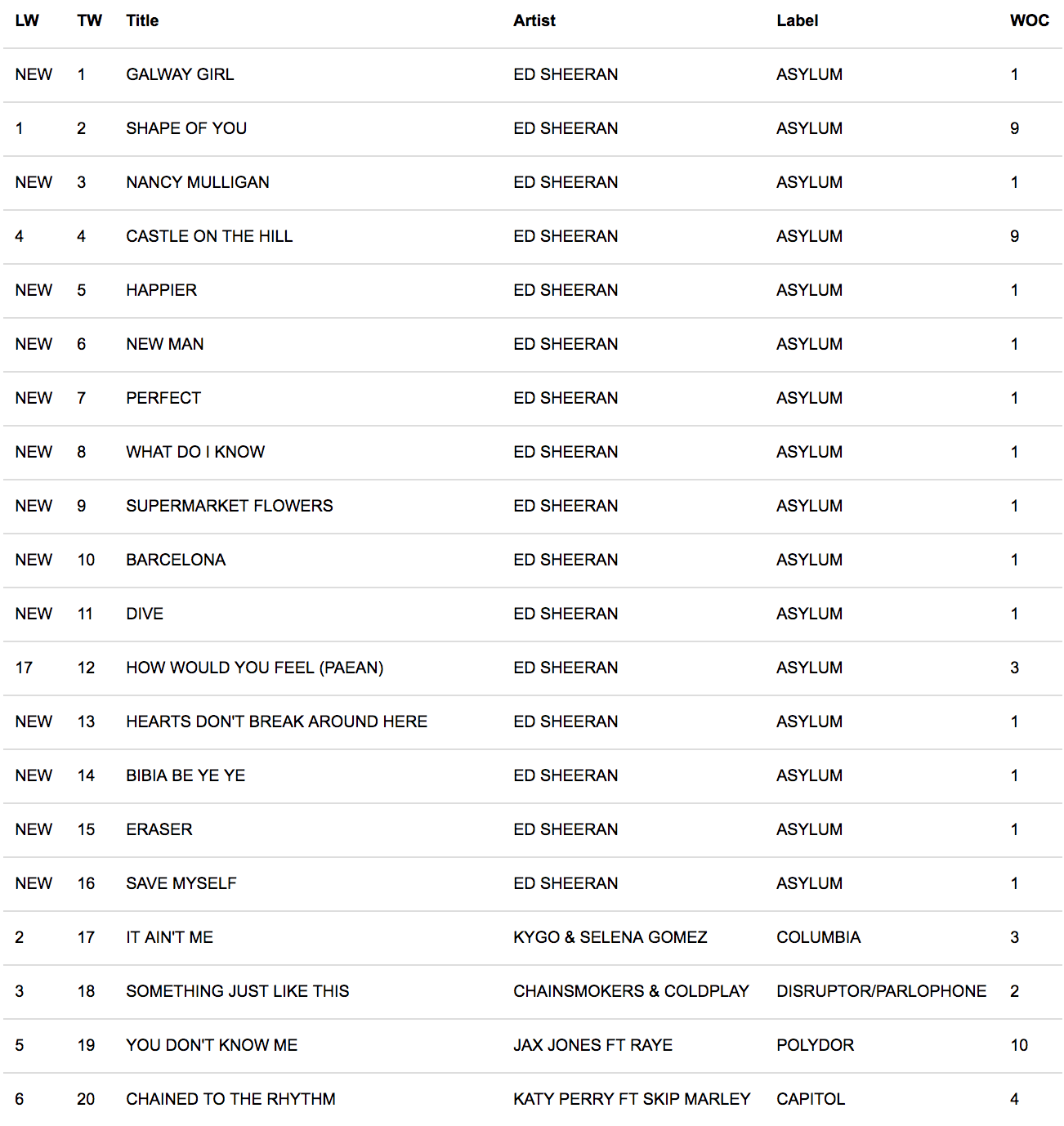 More from Entertainment