Cork Primary School Student Wins Doodle 4 Google 2016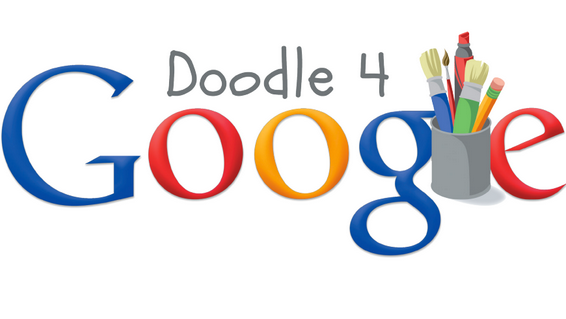 The winner of the annual competition was announced today.
12 year old Mia Buckley from Summercove National School in Cork has won the 2016 Doodle 4 Google competition for her interpretation of the Google logo under the theme of "Ireland Is...".
Mia was crowned winner following almost 100 regional finals at the grand final of the Doodle 4 Google at Google's Dublin Headquarters. The 12 year old student was awarded a €5,000 scholarship towards her third level education as well as a Google Chromebook. Buckley's school, Summercove NS will also receive a €10,000 technology grant thanks to Mia's creative skills.
This year's competition is part of Google's 2016 Commemorative Programme which is slightly different to previous years of the annual awards. The theme of "Ireland Is.." encouraged entrants to illustrate what Ireland meant to them.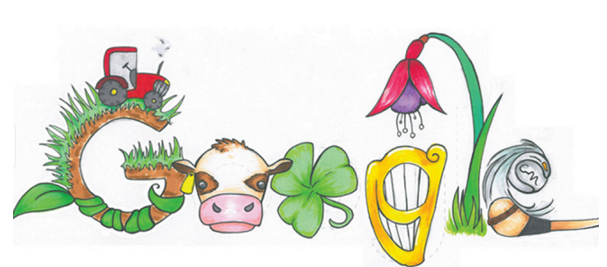 Speaking about her Doodle titled "Ireland is a land so green" which shows images of Irish sport, music, farm life and nature, Mia said, "Ireland is a land so green with grazing cattle to be seen. Steeped in rich history with music and sports so fine. I love this Irish home of mine."
Ronan Harris, VP and head of Google in Ireland said; "Mia's doodle really caught our eye and she really captured Ireland's rural heritage, as well as our love for music and sports.
"She did a fantastic job incorporating the Google logo using vibrant colours and a clear design. We were truly impressed and we look forward to everyone else seeing the doodle when it goes live."
Mia's Doodle 4 Google will be live on Ireland's Google search engine on Easter Monday 28th March.
More from Entertainment