CONFIRMED: Ireland's Eurovision Act Has Been Revealed
The act to represent Ireland at this year's Eurovision has been announced!
Singer and former Fair City actor Ryan O'Shaughnessy has been given the nod to represent the country at this year's contest in Lisbon, Portugal.
The 25-year-old is used to singing competitions as he previously appeared on Britain's Got Talent, reaching the semi-finals and also on The Voice Of Ireland.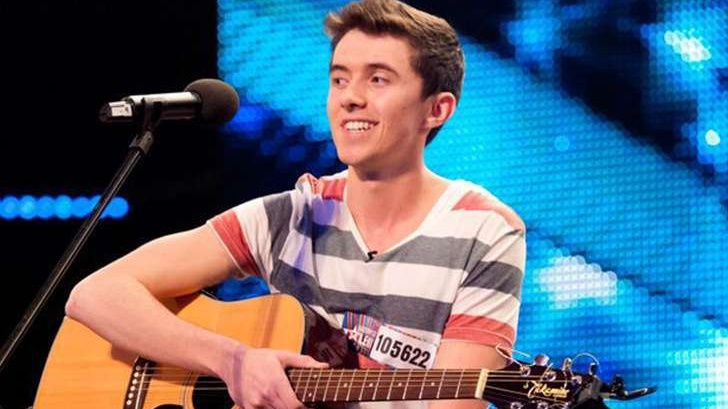 Ryan will be performing a song called 'Together' which he co-wrote with Mark Caplice and Laura Elizabeth Hughes.
O'Shaughnessy, who is currently touring around the US, teased his followers on Instagram yesterday about a big announcement he was going to make today, including a tricolour in the post.
RTE first approached Dublin twins Ellie and Louise Macnamara, better known as Heathers but they turned down the opportunity as they wanted to write their own song.
Over 300 songs were entered to represent Ireland in the competition with a panel of experts choosing Together as the winning track.
Speaking about representing Ireland, O'Shaughnessy said: "As one of three songwriters on Together, I'm delighted it has been chosen to represent Ireland in Eurovision 2018, and on top of that, to be asked to perform for my country is an absolute honour.
"I plan on doing Ireland proud by bringing a song and performance to Eurovision that we haven't seen since the days of Rock and Roll Kids.
"Last year's winning song from Salvador Sobral was a beautiful, melodic piece and I think it may have carved the way for the Eurovision to revert back to being a song contest where true songs can flourish.
"I can't wait to get onto that stage and perform an honest piece for millions of people."
Eurovision 2018 kicks off in Lisbon on May 8th with Ryan performing in the first semi-final.
More from Entertainment