Check out the incredible new video from ProdiJIG & Moxie: The Revolution!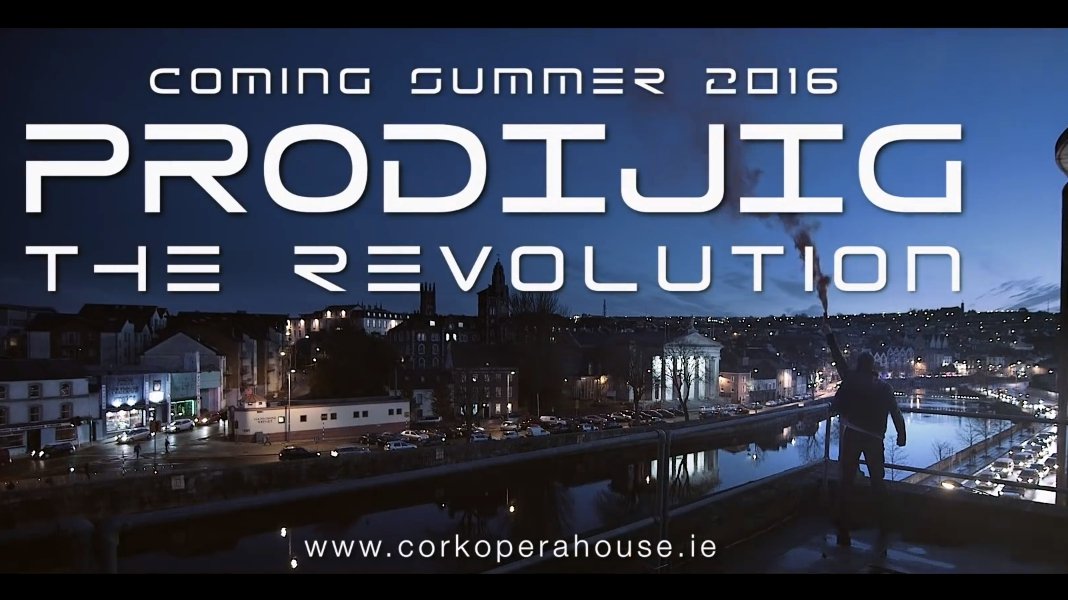 Ladies and Gentlemen, in celebration of St. Patrick's Day, please find the brand new video from ProdiJIG and MOXIE...
Starring Alan Kenefick and his world champion contemporary Irish Dance troupe ProdiJIG, and featuring an original soundtrack by Irish Traditional Music trailblazers Moxie, the video shows us a glimpse of ProdiJIG: The Revolution - coming to Cork Opera House this Summer.
Collaborating for the very first time, this what happens when two of the most exciting Irish music and dance forces get in a room together.
#ViveLaRevolution
This Summer Cork Opera House is proud to present ProdiJIG: The Revolution - a ground breaking, spectacular new show that redefines Irish Dance for the 21st century. Lead by Cork born Alan Kenefick - the most exciting choreographer and dancer in the world of Irish Dance - ProdiJIG: The Revolution is an exhilarating blend of urban and contemporary Irish music and dance.
ProdiJIG: The Revolution features original music by Irish band MOXIE - a high octane, hybrid soundtrack to fuel this evolution of Irish dance.
ProdiJIG: The Revolution opens on July 23rd at Cork Opera House and runs until Sunday 14th August. Tickets on sale now at www.corkoperahouse.ie

More from Entertainment