Calvin Harris & Taylor Swift Split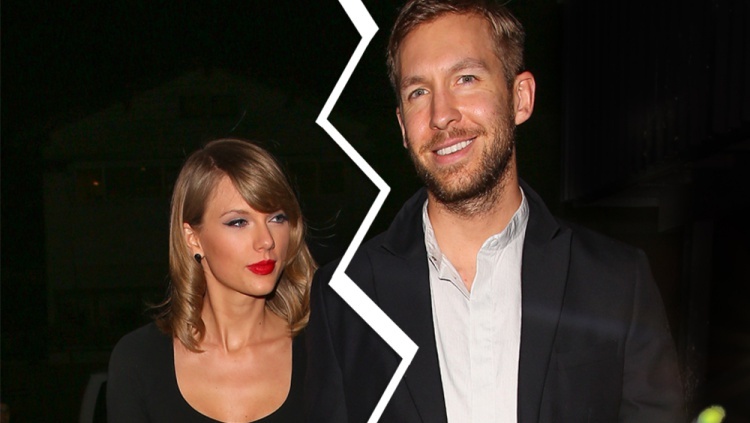 Loves young dream is over!
Music power couple Taylor Swift and Calvin Harris have reportedly called time on their fifteen month relationship.
The couple, often referred to as Talvin, apparently decided to go their separate ways last week.
The Scottish producer, real name Adam Wiles, is said to have made the decision to end the relationship.
A source told E! News: "Adam really liked Taylor, she was not the type of girl he ever dates and he liked that. He liked how innocent Taylor was and that she had a good caring heart. Taylor's heart was more in it then he was. He started to lose interest over the past few months, but really tried to not just break up."

"They were just not very compatible in different areas in their relationship. The touring and traveling didn't help. It seemed like they were more friends than lovers," the insider added. "Taylor and Adam had very different group of friends," the source noted, and reassured that Harris "100 percent did not cheat."
"There were no other women involved with Adam. He did not cheat on her at all. Just not a good match." Another source also reaffirms that "no one cheated. There was no drama."
"Taylor was really disappointed in Calvin and felt like he wasn't there for her. The relationship wasn't progressing the way she wanted it to. She felt like he wasn't taking it seriously enough and wouldn't come through for her when she needed him most. She felt down and like her needs weren't being met. She doesn't want to get back together."
We can definitely expect a lot of new material for songs after this!
More from Entertainment