Ant McPartlin Sentenced After Pleading Guilty To Drink Driving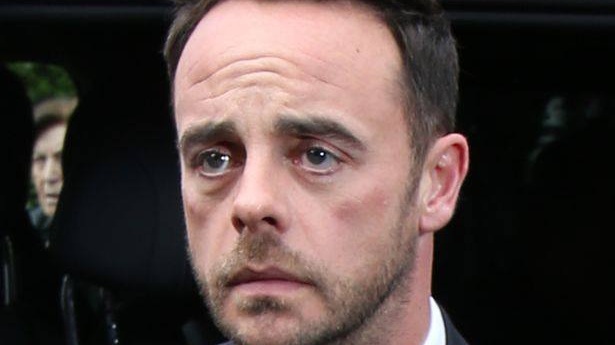 Ant McPartlin pleaded guilty to the drink driving charges brought against him in court today.
The TV presenter said he was "truly sorry for what happened" when he crashed his Mini in to two other cars on March 18th and subsequently failed a roadside breathalyser test.
McPartlin was handed a 20 month driving ban and ordered to pay £86,000 of a fine plus £85 prosecution fees and a £170 surcharge. He has requested to do a drink driving course which will reduce the driving ban from 20 months to 15 months.
The maximum fine for drink driving used to be £5,000 but this recently changed therefore District Judge Barnes took Ant's £130,000 weekly income into account when deciding his sentence.
Ant's breathalyser reading was 75mg per 100ml of breath. The legal alcohol limit is 35mg per 100ml of breath meaning the 42-year-old was over more than double the limit.
McPartlin's car is no longer driveable due to the damage caused in the smash which resulted in a four-year-old girl being sent to hospital as a precaution and was later discharged.
Today prosecutor Katie Sinnett-Jones told the court that Ant was driving around "a sharp bend and lost control" which resulted in him driving on the wrong side of the road and colliding with another Mini car and driving "straight into the front of an oncoming car".
More from Entertainment