Housing Prices In Cork Have Remained Static Throughout The Covid-19 Pandemic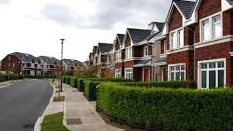 That's despite fears of a downturn in the market
Figures from the REA Average House Price Survey showed a three-bed semi-detached house in the City Centre has remained stable at 320,000 euro in the past year.
While prices in Cork County rose by just 1.1% in the past 12 months to 176,000 euro.
The report found no evidence to suggest the coronavirus outbreak has had any effect on the market Leeside.
Speaking to RedFM News, Michael O'Donoghue of REA Donoghue & Clarke explains why:
More from Coronavirus