Dr. Tony Holohan to step back from role as Chief Medical Officer for family reasons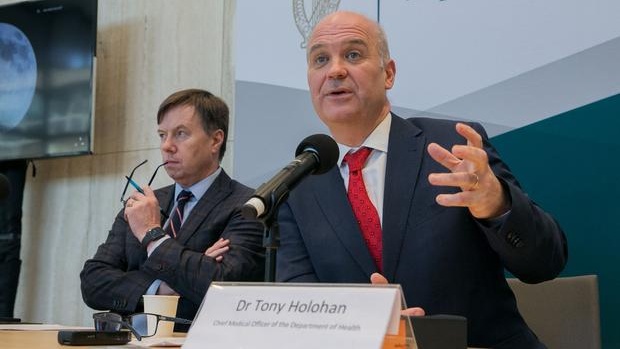 Dr. Tony Holohan has announced he is to take time out from his role as Chief Medical Officer for family reasons.
Dr. Holohan announced the news at the end of this evening's Covid-19 briefing in which 5 more deaths and 15 more cases were confirmed in Ireland in the past 24 hours.
At the briefing, Holohan said, "From today, I will be taking time out from all of my work commitments to be with my family. My wife, Emer, was diagnosed with multiple myeloma, a form of blood cancer, in 2012. She has had a number of difficult years with her disease and was admitted for palliative care last Saturday."
"I now want to give my energy, attention and all of my time to Emer and to our two teenage children, Clodagh and Ronan.
"I have spoken with the Taoiseach, Minister for Health and other colleagues about this, and they have all kindly offered their support and best wishes to both of us."
Dr. Ronan Glynn will now take over as Acting Chief Medical Officer.
More from Coronavirus