CMO warns against complacency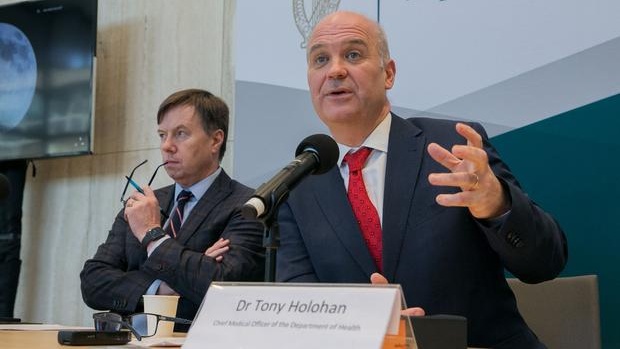 A full return to economic activity is important, but so too is sticking to the plan and doing it on a phased basis, according to the chief medical officer.
Dr Tony Holohan has described the latest Covid-19 figures as a "positive development," but warned against complacency.
Yesterday marked the first time no new virus-related deaths were recorded since March 21st, and it came on the back of a recent downward trend.
As the economy wakes up, Dr Holohan says it's inevitable we'll see an increase in cases and that has to be carefully managed.
"Even if we see an increase it doesn't necessarily mean that things are not working.,
"One of the things that is going to happen as we ease restrictions, as we increase the amount of economic activity and the amount of social activity, one of the things that's going to happen is we are going to have more clusters of this.
"We are going to have outbreaks in, for example, a workplace setting, or maybe in time a school setting, or a club, and we have to be in a position to both identify that and take action in relation to it."
More from Coronavirus