Work To Clear Site Of 255 Bed Student Apartment Complex In The City Underway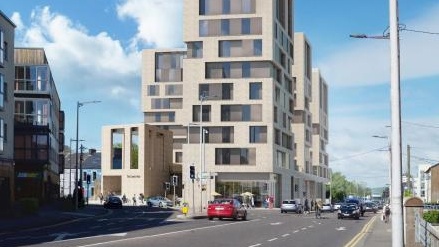 UCC owned development on the site of the former Crow's Nest Bar was the first in Cork to be granted planning under the strategic Housing Development scheme
The site is located close to the UCC owned University Hall, Victoria Lodge and Victoria Mills student accommodation centres.
UCC faced criticism earlier this year when it increased the cost of its student accommodation by over 11%.
The cost of staying at Mardyke Hall increased to €6,068 this year, a jump of almost €630.
The University defended the increase, which it said was necessary to cover the cost of ongoing maintenance and security

More from Cork