UCC Lecturer Who Received Death Threats Says There Is A Rising Wave Of Islamophobia In Ireland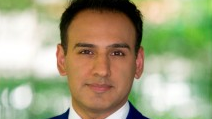 Dr Amanullah De Sondy made the comments after Fine Gael by-election candidate Verona Murphy was criticised for saying that asylum seekers need to be 'deprogrammed' and linked ISIS to migration. 
The Echo reports that Dr De Sondy questioned why people who make Islamophobic comments appear to receive very little punishment and says it is very concerning to hear such comments from politicians whose party is in power.
Verona Murphy moved to clarify her comments as a 'poor choice of words'.
More from Cork