Tributes paid to Detective Garda Colm Horkan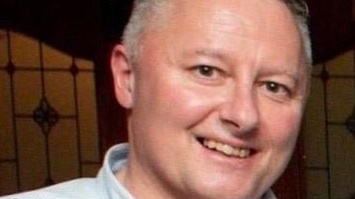 The Garda who died after he was shot in Roscommon has been named as Detective Garda Colm Horkan, a 24 year veteran of the force.
He was pronounced dead after he was shot with his own weapon following what's believed to have been a physical altercation close to the Garda station on the main street in Castlerea.
The Garda Representative Association say he joined the force in 1995 and was a native of Co Mayo based in Ballaghadreen in Roscommon. He's suvived by his father, sister and four brothers.
Taoiseach Leo Varadkar has also expressed his sympathy to the family and colleagues of the Detective, who is the 89th Garda to die in the line of duty.
President Michael D Higgins says 'An Garda Síochána play a crucial role in our communities and this loss of life is traumatic for our society as a whole.'
A man has been arrested in relation to the incident and is being held at Castlerea Garda Station.
Justice Minister Charlie Flanagan described him as a brave garda who died protecting the community.
"It's shocking news eliminating from the west of Ireland in Castlerea in Co. Roscommon overnight, with the tragic killing of a member of an Garda Síochána while working in the course of his duty.
"Our thoughts and prayers are with the family and friends of the Garda, and indeed the wider Garda community."
More from Cork