Spotlight Back On Events Centre Once Again After It Gained National Attention Last Night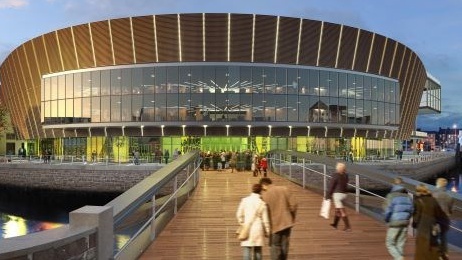 The delays to the project and fears for its future, which have been reported by RedFM News, were also highlighted in a Prime Time Documentary
The Tánaiste Simon Coveney has been called on to hold an open public press conference to give clarity and answers.
The sod was turned on the 6,000 seat venue three years ago however ground still hasn't been broken on the site and concerns are mounting it won't happen.
The local authority recently confirmed that the funding model has not been finalised and it's also been reported that construction will not start until at least June.
Cork publican James Brown of Ziggy's bar, which is situated opposite the site of the planned venue says it's now time to explore alternative sites, and discussion needs to move to the prospect of re-tendering, which would be better than nothing which is what's happening at moment:

More from Cork